NDC thumps NPP, DPP at Jirapa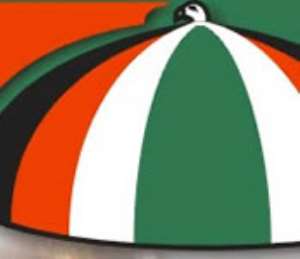 The ruling National Democratic Congress has retained the Jirapa seat in the Upper West Region.
The party's candidate for the bye-election conducted on Tuesday, April 7, 2009, Dr. Francis Bawaana Dakurah obtained 76.9 per cent of the total ballots cast.
He beat the main opposition New Patriotic Party's Justine Dakorah who obtained just about 20 per cent of the ballots.
A third candidate who stood on the ticket of the Democratic Freedom Party got less than 2 per cent of valid votes cast.
The bye-election in the Jirapa Constituency was necessitated by the death of the Member of Parliament for the area, Mr. Edward Salia.
The late MP won the seat without any campaigns as he was on sick bed throughout the 2008 electioneering period.
Nonetheless he won the seat convincingly.
Prior to the bye-election, many had predicted a landslide victory for the NDC candidate since the area is a stronghold of the party.
On election day, the opposition raised allegations of irregularities they said could undermine the integrity of the poll.
They argued a blot on the ballot paper near the neck of the NDC's candidate had the potential to significantly influence the results in his favour.
Despite their concerns, the Jirapa District Electoral Officer told Joy News after the declaration of the results everything went well.
He said the contending parties had accepted the results as declared by the EC.
The MP-elect, Dr. Dakurah told Joy News he will work towards developing the region as a whole.
His priority, he said, will be to construct dams to facilitate dry season farming in the area.
Story by Malik Abass Daabu