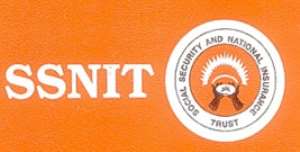 Teachers, civil and public servants have been advised not to rely and contribute solely to the Social Security and National Insurance Trust (SSNIT) Pension Scheme for their retirement.
Mr Paul Apanga, Upper East Regional Chairman of Ghana National Association of Teachers (GNAT) who gave the advice said they should in addition invest in other viable and reliable insurance companies to support them during retirement.

He was addressing a three-day workshop organised for some schools representative of GNAT in some selected district in the Region to equip the participants with the requisite tools to become ambassadors of GNAT at the grassroots.
Participants were taken through present structure of GNAT, the role and functions of school representatives, meeting skills, communication skills, GNAT Service Members, labour law and how it impacts on GNAT and data collection as an aid to school representatives.
Others were GNAT finances, collective bargaining, negotiation skills and handling of labour issues.
Mr Apanga advised newly trained teachers to start preparations towards their retirement early since that was the best way to prepare for retirement and appealed to teachers to avail themselves of the various opportunities being created to build the human resource development base to upgrade their career.
Ms Patricia Afebia, member of the Upper East Regional Secretariat of GNAT entreated the school representatives to explain the aims, objectives, functions of GNAT and its positive entitlements to enable the association grow.
She stressed the need for effective communication by the school representatives on school management teams, teachers, school children and community members because lack of communication could lead to chaos in the communities.
Ms Afebia urged teachers to constantly upgrade themselves by attending seminars and workshop since the certificates issued at the end of such activities were beneficial to their promotion.
Mr Linus Coffie Attey, Upper East Regional GNAT Secretary urged school representatives of GNAT to put into practice the knowledge acquired for the benefit of their colleagues.
Mr Kwamena Jacob Anderson, a resource person urged the teachers to ensure members of GNAT lived up to expectation by discharging their duties effectively to win the confidence of the public.
Mr Salifu Kundu Zoore, Course Prefect, expressed appreciation to GNAT for the workshop but said it should be organised periodically and extended to other districts in the Region.
Participants were presented with certificates.