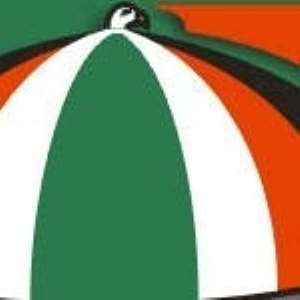 Madam Amina Johnson, Oforikrom Constituency Women's Organiser of the National Democratic Congress (NDC), has urged the leadership of the party's women's wing to embark on aggressive membership drive to ensure the growth of the party in Ashanti Region.
She reminded them that they had critical roles to play in ensuring sustainable growth of the party.
Madam Johnson, in an interview with Ghana News Agency in Kumasi on Tuesday, called on members of the women's wing to work collectively to consolidate the political gains of the party.
She said "Keeping the party in power must not be seen as the preserve of only the national leadership. We must all have a part to play."
Madam Johnson expressed optimism that President John Evans Atta Mills' administration would transform the socio-economic and political lives of the people.
She appealed to Ghanaians to exercise patience and allow the government to settle down and implement its well thought-out policies and programmes.
Madam Johnson said "Now that the elections are over, let us as a nation bury our differences and rally behind the Government to uplift the standard of living of all".
GNA