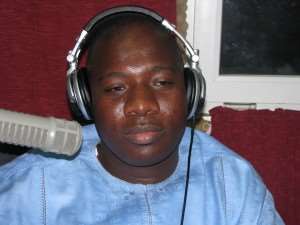 The Presidential Spokesperson, Hon. Mahama Ayariga has proposed an amendment to the Office of the President Act which requires the latter to consult the Council of State in the appointment of his staff.
He said the present Act ties the hands of the President and makes all appointments made without the prior approval of the Council of State illegal.
It would be virtually impossible for any government to comply with the law, Mr. Ayariga noted, and consequently called for its amendment to free the hands of the President.
Mr. Ayariga who was speaking in an interview with The Ghanaian Times proposed that it should be possible for the President to appoint his staff and later seek the approval of the Council of State.
Article 70 of the 1992 Constitution requires the President to consult the Council of State in the appointment of constitutional heads such as the Commissioner of CHRAJ and his deputies, the Chairman and deputy of the Electoral Commission, the Common Fund Administrator and the Chairman of the Lands Commission.
Mr. Ayariga explained that the problem might be due to the transitional period, which he said was not well structured.
He however said that if the proposed Transition Bill was able to take care of this problem and other challenges that the incoming administration faces, there might not be a need for this amendment.
Meanwhile the Programme Officer of the Centre for Democratic Development (CDD), Kojo Asante believed that there could be better ways to cure the ills caused by the Act than amending it.
Although he admitted his limited appraisal of the issue, Mr. Asante who is in charge of legal affairs, said since the call was coming from the spokesperson of the president, it might be borne out of experience, and called for consideration.