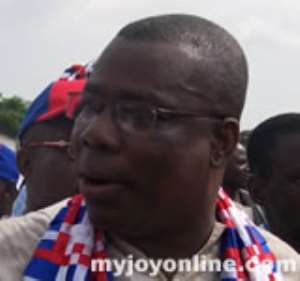 A pressure group of the opposition New Patriotic Party (NPP) is calling for the immediate resignation of the entire regional executive body of the party in the Northern Region.
The group, which calls itself The Concerned NPP Youth, has accused the executives of handling poorly the affairs of the party in the region, a situation it says culminated in the defeat of the NPP in the last election.
Spokesperson for the group Sule Salifu who spoke to the media on Wednesday said four executive positions in the regional executive have been vacant for months.
He said the group's persistent reminders to the executives of the party in the region to fill the vacant positions have fallen on deaf ears.
Mr Salifu said the absence of replacements for the vacant positions amounted to gross inefficiency on the part of the regional executives.
He mentioned that while the regional chairman was deceased, three other executives have abandoned their posts to pursue other interests.
So far, he said, the positions of a financial secretary, second vice chairman and treasurer have been vacant for months, leading to a poor preparation of the party towards the 2008 elections.
A report submitted by a research group which had been engaged by the national headquarters of the party to find out problems that could derail the chances of the party in the region prior to the elections "was not taken seriously," he lamented.
"The regional executives dismissed these research findings and lambasted the research officer," he said.
He said the NPP's performance was particularly abysmal in areas where the research finding had shown the party was losing popularity.
The group also lamented what it said had been the poor organisation of the few executives who are running the party in the Northern Region.
Mr Salifu also stressed that the regional executives had delayed a response to the clash that ensued between the NPP and the NDC in Tamale and Bawku recently.
The group said it has already written to the Northern Regional chief patron of the party and former Ghanaian Ambassador to Germany, Alhaji Salifu to consider its proposal.
The national executives of the party are yet to comment on the development.
Story by Fiifi Koomson