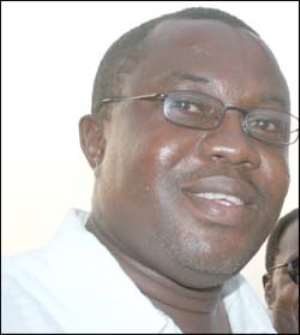 Samuel Ofosu Ampofo, EASTERN REGIONAL Minister, Samuel Ofosu Ampofo has regretted the cancellation of this year's Easter "Pepsi Paragliding Festival" at Kwahu Atibie in the Eastern region. He said the event was a major tourist attraction which should not have been cancelled.
Ampofo said the Ministry of Tourism, under whose supervision the festival is run, should have contacted the Eastern Regional Coordinating Council to find out how best to sustain the festival since the Ministry cited financial difficulties as the reason for the cancellation.
"Even though we have just taken office, if the Ministry had communicated its inability to support the festival this year, we would have made efforts to get many of these corporate organizations like MTN to come and help for the paragliding festival to go on," he said.
According to him, his administration will not relent in its efforts to vigorously promote tourism in the region.
He said they have a number of striking tourist attractions such as the Boti Falls, Akaa Falls, Rock Umbrella and festivals which would be given much attention to boost tourism in the region.
The Regional Minister made these remarks in an interaction with the eastern regional press corps when he organised a soiree for them at the weekend.
He told media that his other priorities will be how to get investors to come to the region and invest there.
He also indicated that agriculture in the region will be boosted and made attractive for the teeming unemployed youth to get into agriculture.
He added that beads production, which gives employment to quite a number of people, would also be given the needed attention.
Ampofo asked the media to help promote the region to attract the necessary investment.
From Thomas Fosu Jnr, Koforidua