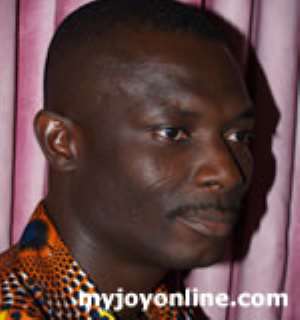 LONDON — I would like to congratulate the New Patriotic Party (NPP) national executives for the appointment of Messrs Kwaku Kwarteng and Perry Okudzeto to head the communication and information section of the party.
Communication or information management has been one area that contributed significantly to the party's defeat in the last elections. So, for the leadership of the party to re-organise the Communication Committee is commendable.
It is very crucial also, at this time, for the NPP leadership to strengthen their communication and information committees with staunch members who can articulate the party's position coherently to the Ghanaian public.
I strongly believe that the leadership of the party should instruct regional executives to unearth talents from each region, who are eloquent, articulate and coherent, to defend the party in the media the haphazard way of doing things or maintaining the stereotype won't help the party.
There is every indication that the President Mills government would certainly fail or disappoint Ghanaians, and the NDC would surely use its propaganda weapon to defend the indefensible, that is the more reason why there is the need for the NPP to sharpen its communication tools, to defuse any misinformation that the NDC government would want Ghanaians to believe.
Already, the appointment of some hawkish, amateurish, and temperamental personalities into the various deputy ministerial positions is ample evidence of how this government will fail miserably. No NPP person would contribute to the downfall of Prof.Mills' government, but his own actions and that of his appointees will trigger the downfall of his government.
I am extremely disappointed that the President has denigrated the office of ministers to this level. It is not for nothing that the office of a minister/deputy goes with the title 'honourable'.
So for President Mills to appoint these 'school boys' to deputy ministerial positions beats my understanding. The best the President could have done was to have groomed some of these personalities from the castle, or from the district chief executive (DCEs) positions.
I am a youth and would cherish when the youth are given positions of trust, but certainly not to the extent at which this President of Ghana is rewarding temperamental, divisive and myopic individuals. I am indeed saddened that President Mills is not seeing through the lens.
Ghanaians should mark my words; President Mills would end his term regreting that he took some of these decisions of rewarding party 'vigilantes'.
Seriously, by the appointment of these 'vigilantes,' the Presidents is seen by some international partners that Ghana is not serious about governance.
I will not mince words, some business partners have already expressed dismay over the appointment of certain personalities.
This is not the better Ghana that we envisaged, the President has started on a wrong footing, and it will be hard for him to revise the damage.
Written Martin Kwaning