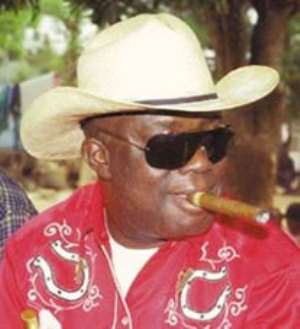 One of the men who backed president Mills during last year's elections year wants the president to fulfill his promise to reduce fuel prices.
He said government can reduce the taxes on petroleum products which account for the high fuel prices.
He cited exploration levy saying that the government of Ghana was doing any exploration for petroleum and there is therefore no justification to add that component to fuel prices.
Mr. Kofi Wayo told Joy News that the size of government must be reduced further in order to save money for the benefit of the ordinary Ghanaian.
The eccentric politician questioned the rationale for buying expensive vehicles for minister and other government appointees.
"Why is it that ministers got to have $ 86, 000 cars? This is where the tax (of the people) is going."
The president during campaigns last year pledged to reduce fuel prices to lessen the burden on Ghanaians.
He also promised to reduce the size of government and cut down on profligate spending by setting his priorities right.
Story by Malik Abass Daabu