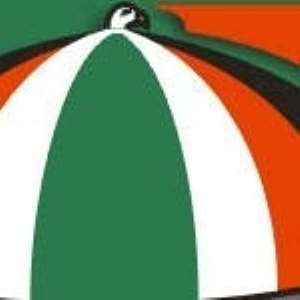 Dr George Sipa Adjah-Yankey, Minister-designate for Health, on Wednesday said under his stewardship, the Ministry would set up a Malaria Elimination Programme (MEP) to bring malaria to a level that it would no longer become a health problem in the country.
He told the Parliamentary Appointments Committee during his two-hour long vetting that "it has been my dream to eliminate malaria from this country and I will do it when given the nod."
Dr Adjah-Yankey, an Investment Lawyer, told the committee that beyond eliminating malaria as a health problem, he would also collaborate with his counterparts within West Africa to completely eradicate malaria from the sub-region.
The committee members could not hide their admiration for Dr Adjah-Yankey after he had given very articulate responses to questions ranging from National Health Insurance Scheme (NHIS), health infrastructure, health finance, guinea worm, maternal health care, mental health care, herbal medicine, brain drain and health tourism.
He was particularly commended for being the first nominee to have referred to the National Democratic Congress (NDC) manifesto and quoted from it to support his responses.
Dr Adjah-Yankey noted that his passion against malaria stemmed out of the fact that malaria treatment consumed 760 million dollars, which was 10 per cent of Gross Domestic Product (GDP) for 2006, adding that one-third of death in children was due to malaria and 45 per cent of outpatient cases in the hospitals were malaria related.
He said in spite of a vision to reduce malaria cases by 50 per cent in 2010 and by 75 per cent in 2015, there did not seem to be a programme that dealt with the disease at the grassroots.
Dr Adjah-Yankey said the MEP would be a holistic approach that ensured early detection of the disease for early treatment and also made use of biological means to destroy the mosquito larvae at an early stage.
"I am of a deep conviction that malaria can be eliminated and eventually eradicated from the sub-region through collaboration with our sister countries," he said.
On the NHIS, he said the scheme was good and NDC Government would continue with its implementation, adding however, that the payment of premium annually would be replaced with a one-time payment and access to the scheme would be made universal no matter where the people lived in the country, provided they were qualified.
Dr Adjah-Yankey provided a detailed statistical analogy on how the NDC Government arrived at its decision to make the payment of NHIS premium once since Ghanaians contributed to the scheme through subtle purchase taxes.
He said the NHIS would be computerised to ensure a linkage between patient's records, disease, diagnoses, drugs required, cost of drugs and other records that would make the system more efficient and payments to service providers improved.
"We have plans to make the tax systems more efficient to ensure that more money comes into the government kitty to support programmes like the NHIS and to reduce the burden on Ghanaians," he said.
Dr Adjah-Yankey noted that the health sector in particular was bleeding financially due to many loopholes in the sector which made room for corruption, saying he had identified many of those loopholes and would work to seal them all and save the sector from the financial haemorrhage.
Dr Adjah-Yankey said it was his vision to turn Ghana into a health hub within the sub-region, through his contacts around the world to bring in donors and investors to turn some of the health facilities into specialist centre of excellence.
"I intend to establish a health tourism programme where Ghanaian health practitioners in the Diaspora would come down within specific periods every year to offer specialists services that people would have normally travelled abroad for," he said.
That he said, would save Ghanaians lots of money and also attract foreign exchange from within the sub-region, adding that it would be complemented with incentives and good living conditions for health practitioners to put the breaks on brain drain.
Dr Adjah-Yankey assured the committee that as per the NDC manifesto, the Upper East, West and Eastern Regions would be provided with befitting government hospitals under his stewardship, adding that every community of more than 500 inhabitants would also be provided with a health facility while those less than 500 would have mobile clinics.
He assured the committee that if given the nod, he would take inventory of all health facilities in the country decide with his team on what improvement they needed to put them in a state to effectively support government's health programme.
Dr Adjah-Yankey told the committee that he would collaborate with the administration of the University of Ghana (UG) to consider turning the University Hospital at Legon into a teaching hospital to ease the burden on Korle Bu Teaching Hospital.
Touching on the extensive use of herbs by many Ghanaians, he said herbal medicine would be integrated into the national health care system to ensure the required dosage was properly determined to prevent abuse.
He said he would make budgetary allocation for the rehabilitation of mental homes across the country.
GNA