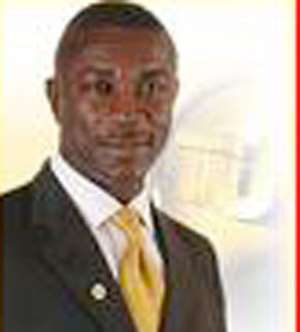 Prince Amoabeng But for the timely intervention of Unique Trust (UT) Financial Services and United Way Ghana (UWG), an NGO, the ambitions of several pupils of the Qubbatul Khadrah School at Nima in Accra would suffer jerks.
The intercession, which came in the form of a GH¢6800 cheque, was presented by UT to the school Thursday in Accra during UWG's Day of Caring 2009.
The financial support, according to Sophia Lissah, Corporate Affairs Manager of UT, is part of the company's corporate social responsibility and would go into refurbishment activities like the fixing of windows, doors and ceiling fans, erecting a urinal for the children and cementing a classroom floor.
"We believe our decision to support the Zongo Education Support Project will help to ensure that many more children in our local communities can realise their academic potential and become the future professionals and entrepreneurs that Ghana needs."
It is in this regard that about 60 staff members of UT teamed up with volunteers from the Zongo Education Support Project at Nima in Accra to heartily effect the face-lifting exercise.
Through the package, most pupils at the 'makaranta' (Islamic school), whose parents are unable to take care of their school needs, get free education, basic books, uniforms and examination fees among others.
Alhaji Zagoon Sayeed-Haruna, lead volunteer for the project, said the partnership between UT and UWG has helped to reshape the school.
"We are looking forward to more support this year to help some of these children realise their academic potential and go on to excel in any professional field they desire."
UWG is a unique not-for-profit organization that seeks to create a society where each community is galvanized to identify and respond to the needs of its own. It also plays a leadership role in bringing together stakeholders to address the needs of the vulnerable and the underprivileged.
About 80 percent of residents of Nima are illiterates. UWG therefore appeals to other corporate organisations in Ghana to come to the aid of schools in Nima.
"We need the support of all to make this dream a reality," Kirsty Osei Bimpong, Communications Officer of UWG said.
By Samuel Boadi