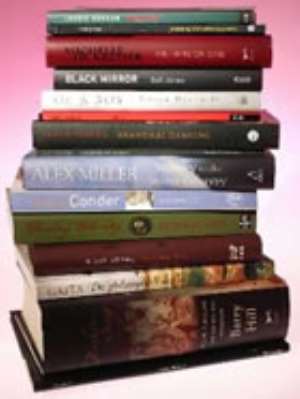 Dear Sir/Madam,

Please, kindly permit me space on this august website to bring to fore many corrupt activities going on in the Sunyani Polytechnic by some tutors.

I have read extensively about the credibility of this institution but the unscrupulous behaviour of some greedy tutors of this institution would in the near future soil its image.

There are numerous and very worrying reports of some tutors of this institution, forcibly and unlawfully extorting huge sums of monies from the poor students.
They do this by imposing their handouts on the students and putting fear in them to purchase them or fail in their subjects.

Secondly, students who could not in one way or the other write an internal exam or did take part but thought they performed poorly, have to pay between 300,000 cedis (old Ghana money) to 600,000 cedis just to re-sit those internal exams.

This I think is very ridiculous, corrupt and unlawful in any quarters but just a way of amassing funds for the tutors' selfish interests.

I am also of the view that some of these tutors in the Sunyani Polytechnic have had some form of education in abroad and are now better off. I hence, put it to them, to prove me wrong if their tutors at that time in abroad extorted monies from them arbitrary to make themselves and their family rich.

I would hence, be glad if the Government, NGO's and other stakeholders would welcome this information and investigate vividly to bring out those corrupt tutors to book.

I live in London, UK and I am a student in one of the tertiary institutions and I want to let Ghanaians know that nothing of such criminality exist in any UK educational institution where tutors prepare handouts and sell forcibly to their students or charge students huge sums of money just to get them photocopies of these handouts.

I am waiting patiently for the outcome of this issue and with the evidence gathered so far, I am very ready to seek legal advice against these tutors with the last pence in my wallet.

Thank you.
Nana Boakye Yiadom
London,UK
E-mail: [[email protected]]