Lobbying Begins For Volta Boss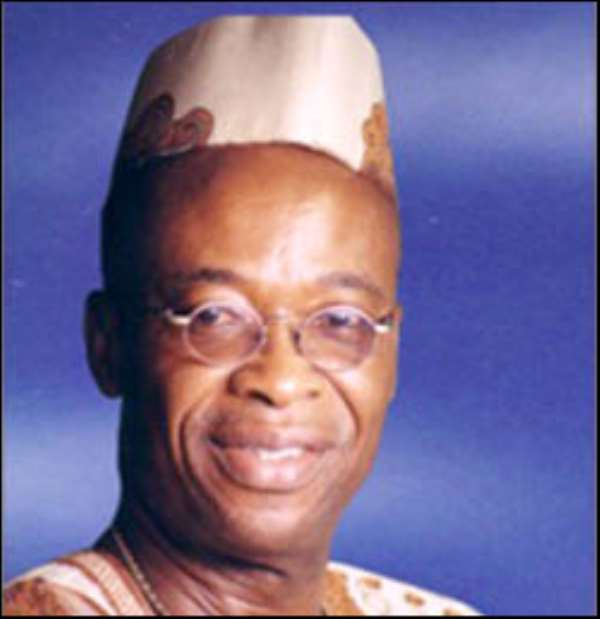 Capt. George Nfodjo TWO PERSONS have been pencilled for the position of Volta Regional Minister, after a tall list of names was shortlisted, DAILY GUIDE has reliably gathered.
The two personalities, the paper gathered, are the National Democratic Congress (NDC) Volta regional secretary, Mr. Francis Komla Ganyaglo, a lecturer at the Ho Polytechnic and Captain (rtd) George Nfodjo, Member of Parliament (MP) for the Ho Central constituency.
Meanwhile some people interviewed by DAILY GUIDE in Ho are of the view that Capt. (rtd) Nfodjo would be more effective at the Interior or Defence ministries or the Communication Ministry, having been a product of the Ghana Institute of Journalism (GIJ), School of Communication Studies, Legon and the Frank Jefkins School of Public Relations in London.
Others, however, believe that having once been the District Chief Executive of Ho and MP for the Ho Central constituency he would give of his best as the Regional Minister.
Another section of the public is also of the view that being an MP, Capt. (rtd) Nfodjo, if given the regional ministerial position, would "not have time for the region".
Meanwhile, a visit by DAILY GUIDE to the Volta regional office of the NDC on Sunday and Monday showed scores of party members at the premises; a situation, the paper was reliably informed, was as a result of party members lobbying for various positions.
Most of the people sighted by DAILY GUIDE were holding A4 size brown envelopes, which reportedly contained the CVs of the members seeking for positions especially as District and Municipal Chief Executives.
A source at the secretariat told DAILY GUIDE that "we haven't seen some of them ever since the party lost power in 2000, others have also been with us through the hard times".
The source however indicated, "We are however taking everybody's application so we don't offend anyone."
DAILY GUIDE has further gathered that some chiefs and opinion leaders in the region are in their "cocoa season" as people are sending them various gifts mainly cash, to enable them recommend them to party officials for various positions.
Party membership cards are also reportedly in high demand as it is being described "as the green card for favours".
Party members who have not paid their dues ever since the party lost power in 2000 are also reported to have started clearing their arrears so they would be considered for favours and positions.    From Wise Donkor, Ho