Togbe Afede XIV's post and Daily Guide's mischief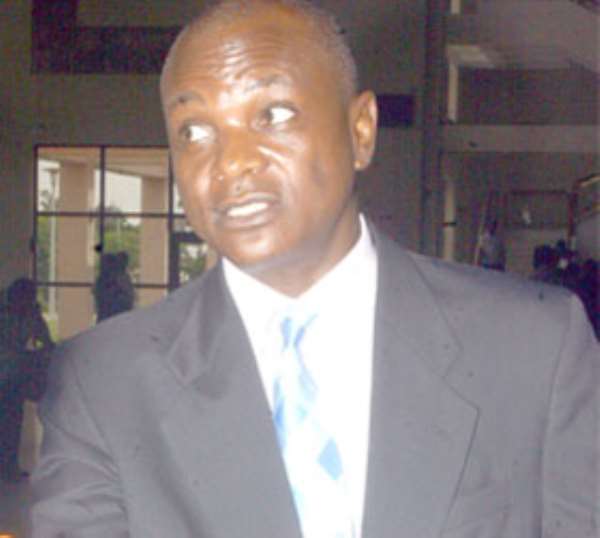 Togbe Afede XIV
Ghana's economic management and governance is not the preserve of certain particular individuals. It is the collective responsibility of all Ghanaians to ensure a successful economic direction for the country. While it is difficult for any government to determine who is best suited for some key positions, every serious government would attempt to place persons with specific competencies in such key positions ostensibly to achieve success.
President J.E.A Mills made a campaign promise of forming an all inclusive government. Again, in his inaugural address, he reiterated the fact that he is President for all Ghanaians irrespective of one's political affiliation, geographical location, religious beliefs, tribal affiliation etc.
Discerning from the above, Ghanaians must understand that whether you are a Pastor, Chief, Fetish Priest, Man, Woman, Young, Old etc. you can be used once you have the abilities and capabilities, as well as the requisite competencies. Currently, Ghana is at the crossroads of its development and every single individual's expertise needs to be harnessed for a positive forward movement.
The fact that Togbe Afede XIV is heading the Economic Transition Team is a demonstration of the President's commitment to the formation of an all inclusive government.
The Daily Guide's publication stating that "DAILY GUIDE's investigations also revealed that all things being equal …… Togbe Afede could eventually be nominated as the substantive Finance and Economic Planning Minister later in the year", is essentially mischievous. Why? Assuming it is true, is it that Daily Guide has preference for another candidate for the job? Or is it that Togbe is not qualified for the job? Or is it that Daily Guide is uncomfortable because Togbe is such a meticulous individual who will surely unearth any wrong doings that went on at the Ministry and for that matter has been asked to put out such empty and frivolous publication? Or is it truly because he is a chief?
Daily Guide should ask itself, what is its motivation for such so-called investigations?
What is it designed to achieve?
Does Daily Guide want to tell Ghanaians that once you are called upon by Government to serve Ghana, then you are a politician? Daily Guide has access to all the good lawyers in Ghana and must consult them for interpretation of what the constitution says about chiefs doing active politics.
May I ask Daily Guide that assuming Professor Frimpong Boateng became a Chief and at one point any member of the Daily Guide family had a heart condition and Professor Frimpong Boateng was called upon by government to assist, was Daily Guide going to say because Prof. was a chief and that government's request on him makes him a politician and for that matter, Prof. was not needed and that the sick person prefers to die although Prof. was the most qualified at the time to cure the sick person?
It must be made clear to Daily Guide that Togbe Afede XIV is a responsible, capable and astute economic, financial and investment entrepreneur and consultant. He is very knowledgeable in his area of specialty for which reason and in the President's own judgment and wisdom has been asked to assist in the transition.
If Daily Guide regards itself as a credible newspaper, it should always ask itself if whatever publication they decide to put out has substance, credibility or makes sense to the general readership before going ahead to publish. The absence of such considerations amounts to the exhibition of journalistic ignorance and unprofessional conduct. It also exposes their analytical incapacities as researchers and investigators.
Finally, may I suggest to the new Government that even though they have promised to be a listening government, it is not every mischievous publication and statement that they must respond to or address. Otherwise, they open themselves up for public ridicule which is what such concocted, fabricated and cooked stories are designed by the detractors to achieve.
Also, if Daily Guide has nothing credible and proper to research about to publish for Ghanaians to read, my free business advice to them is that they should deploy their energies and resources to writing NURSERY RHYMES for school children to read.
Thanks and God Bless Ghana as we all get educated and know how to accept a government at one time and reject them at other times.
Credit: Jerome Annoh-Manso