Prof. Mills tours presidential palace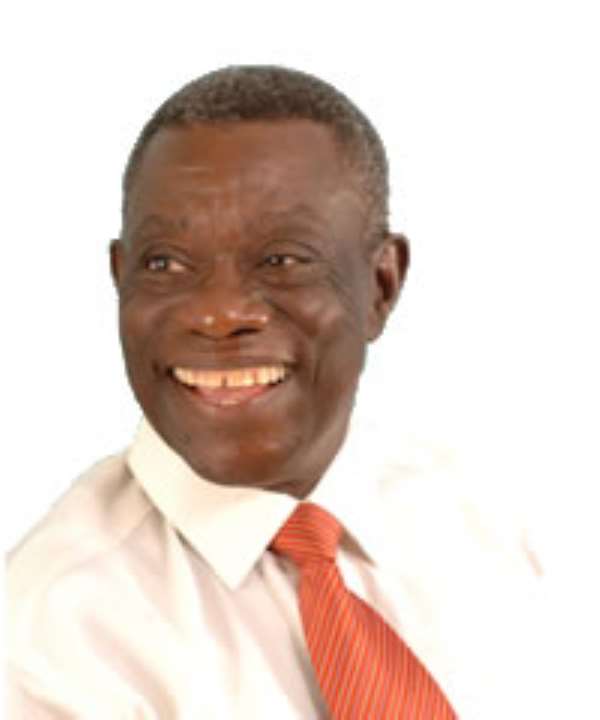 President-elect, Prof. John Evans Atta Mills, has been invited by President Kufuor for a meeting at the Golden Jubilee House, the new seat of government.
The President is expected to discuss certain pertinent issues with the incoming President and treat him to a tour through the presidential palace - a place he will be occupying for the next four years.
As a result, a meeting scheduled for the transition teams on Monday had to be postponed to Tuesday. Chief of Staff and Minister of Presidential Affairs, Mr Kwadwo Mpiani, disclosed this to Joy News' Akwasi Sarpong.
"The President has invited the President-elect for a meeting at the Jubilee House, and he would be taken round. I believe he will come with some members of the transitional team and therefore it would not be possible to start the meeting today (Monday)."
Mr Mpiani said the team from the incoming administration would be served with a "formal letter" for the meeting to possibly come off on Tuesday morning.
He noted that due to time constraint, the transition teams would not be able to meet the deadline for handing over by close of the day on 6th January, however, "we will meet tomorrow, we agree among ourselves to extend the period of the transition."
He said even though a new government would be in place; members of the transitional team in the old administration should still be there for a week, perhaps "ten days to be able to have a proper way of telling them what is there and advice them as to what they should expect from this government."
He said every ministry and department has been asked to prepare a "comprehensive" handing over notes. Particular emphasis, he said, would be placed on the "state of the health of the economy".
"We are ready for any questions they may wish to ask on any aspect of the life of the nation; but I think the health of the economy may be more important than any other thing."
Story by Isaac Essel