Christmas Will Not Be Merry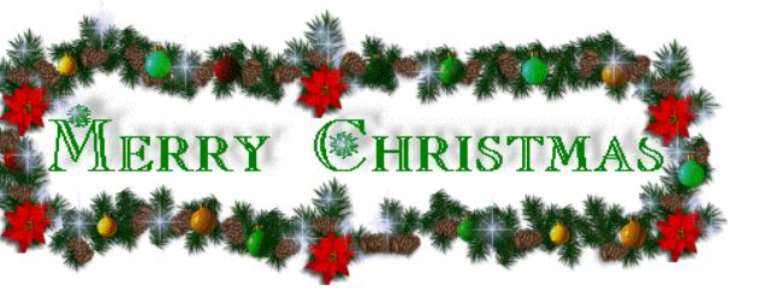 The elections were fun. Politicians were entertaining even when serious. The ordinary citizen became the centre of attraction.  It was promises galore and the verbal ingenuity of the Ghanaian flourished.
 
But pervading the election atmosphere was the grim realisation that a choice was being made to remove the great burden of living on the people. Serious issues were raised and Ghanaians interested in future real happiness have no choice now but to take time off merry making this Christmas and ponder a little on how to make Ghana great and strong.
All the contestants at the elections had something to say which should engage our attention as we assess the two claimants for the presidency on December 28, 2008.
I was particularly impressed by the issues highlighted by Dr Paa Kwesi Nduom. He gallantly exposed Nkrumah's CPP ideas which are relevant in today's Ghana.The support of his wife was impressive and it showed that women do not need any general affirmative action to enable them to contribute to politics or enter parliament.
Those who did not do so well because they dwelt more on real issues and avoided flippant comments and untruths need not despair. To borrow from Ralph Emerson, what has happened is only a temporary submission to the inconvenience of suspense and imperfect opinions.
But which opinions in politics are perfect?  Do we in Ghana leave market forces to usher in prosperity or does the state intervene to make human and material resources productive to usher in progress?  The truth is that we ignore market forces and we fail to satisfy human needs.
 
On the other hand, the state refuses to intervene no matter the situation and people suffer.  What is required in our circumstances in Ghana is to establish an overall plan for development and employ appropriate methods to achieve specific aims and projects outlined in the plan.
Somehow, many in high places in Ghana believe that planning is socialist and should be avoided.Thus even though we have had Ministries of Planning in various regimes, planning was relegated to the background.
The present administration had a senior minister in charge of planning.  But his efforts appear to have been frustrated. Perhaps apart from defective ideology, our character has something to do with our loath of planning. We do not like discipline.
Planning requires discipline. A minister cannot do what he likes when he likes. He has to go by the plan. The plan need not be so detailed as to be stifling. It should give room for initiative and innovation. But few will disagree that the many government buildings which have remained uncompleted for years in the country are an indictment on our planning. 
Why were the buildings started when there was no money to complete them in one, two or 10 years? To me we could just have buried the money we have spent on the structures. They have yielded no returns. The money could have been used on real development projects such as schools and health facilities.
Those who are against government planning often insist on planning in business.  In fact, finance institutions insist on business plans.  And even in the citadels of free enterprise, planning is taken seriously.  Thus when the American House of Representatives agreed to advance money to bail out the private car industry, they demanded that plans should be submitted to resuscitate the industry.
Therefore before we vote on December 28, let us demand of our leaders what plans they have for the future.
We know that they want to expand facilities for education.  We should ask them with what money?  And since we know they do not have infinite resources they should tell us how they would acquire more money for the purpose and how they plan to expand education while raising the quality.
We know that the state universities are bursting at the seams.  Yet more people want to enter the university.  What would our leaders do?  Cut down the numbers or put pressure on the universities to take in more students and thereby reduce quality education?  Or do we build more universities and with what money?
Difficult questions should be faced.  Should we all go to university?  If not what happens to those who do not?  What are the roles of polytechnics and Distance Education facilities?
At the end of it all what do universities contribute to accelerated development?  We often say that what the universities teach should be relevant to national needs.  But what are these needs? The universities cannot produce 100 doctors overnight so they should know what the health needs are in seven to 10 years' time. 
 
The same is true of engineers and other professions.  What are the industrial, agricultural and services policies of the nation?  Our Constitution in effect demands a strategy which should be followed by succeeding administrators.
An important matter which should demand the attention of our leaders now is resources.  The next government faces a grim future.  Our earnings will dwindle because of the economic slowdown in developed countries.
Yet the demand for inputs in the social sectors will increase. Pay will buy less. Some social discontent will be inevitable but it can be contained if the load is seen to be spread fairly.  A few people should not flaunt their ill-gotten gains at the people.
Corruption should therefore be firmly contained. The Americans have shown how to do this. We know there is corruption over there.  But if you are corrupt you will be dealt with no matter your position. The Governor of Illinois knows this.
To keep tension under control it is also necessary to avoid flagrant violation of laws affecting emotive issues like land. To use state power to acquire land for friends is indefensible and annoying. 
 
 This has led to indiscriminate erection of many tall buildings in Accra which increase the population and put pressure on water and electricity supplies. Our leaders should ensure that we have the peace of mind to face the difficult times ahead.
At Christmas anxiety will eat into the merry making of those who want power. Many of us will not thoroughly enjoy Christmas because life is hard. It is our hope and expectation that our leaders will light up the tunnel of darkness.
 
By  K. B. Asante