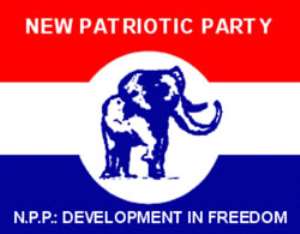 The New Patriotic Party Member of Parliament for Amansie East has dismissed media reports that he is campaigning for the National Democratic Congress flag bearer Prof. John Evans Attah Mills.
"I am a thorough and well bred member of the NPP. I have been a Member of Parliament and a Deputy Minister for eight years now, so there is no point in campaigning for the NDC," Ignatious Poku Adusei told Joy News reporter Kweku Obeng Adjei on Tuesday
The Tuesday, November 25 edition of the Chronicle Newspaper claimed Mr. Adusei had asked electorates in his constituency to vote the NDC flag-bearer, and to retain him as the MP, arguing the two would best serve the interest of the country.
The paper also alleged Mr. Opoku had been promised a ministerial appointment by John Mahama, the NDC vice presidential candidate if the NDC wins power in the December polls.
However Mr. Opoku insists the report is a fabrication, and a calculated attempt by the Chronicle reporter to dent his reputation.
He accused the reporter of conniving with another candidate in the constituency to ensure his defeat in the upcoming polls.
Mr. Poku maintains John Mahama has only been a colleague in parliament and that he had not had any discussions with him on a possible ministerial appointment.
He described as "unintelligent" the reporter's allegation that he was lobbying for a ministerial appointment under an NDC regime.
He accused the reporter of "running away" when the opportunity came for him to substantiate his allegations.
Mr. Opoku says he would take possible legal action against the reporter after first clearing his name in the media.
Story by Nathan Gadugah