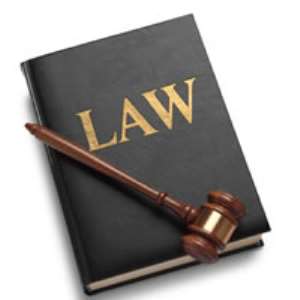 Mr. Justice Akamba, a judge of the Court of Appeal, on Saturday said the judiciary system must strive to identify and eliminate physical traits that can serve as barriers to justice delivery in the country.
"For the judicial system to attain the objective of providing access to all, it must assist personnel in understanding persons with different needs and provide appropriate information to ensure accessibility," he added.
Mr. Justice Akamba said this at the inauguration of Lawyers Action for Christ (LAFC), an organisation whose membership is comprised of lawyers, law students and paralegals of the Church of Christ.
He said the staff of the judiciary recently had training on customer care with the aim of assisting them understand the needs of persons who face potential access barriers.
Dr. Kwadwo Appiagyei-Atua, Director, LAFC, said their aim was to promote Christ and his church through law and the respect for human rights.
"We can re-pump a sense of religiosity into law and let people see the vital role that law and lawyers play and can perform better in the moral, economic and social development of the society," he added.
He said the organisations members would be tasked to provide legal aid services and counselling for disadvantaged groups organise training for church leaders in alternative dispute resolution and act as legal representative for the Churches of Christ where necessary.
Dr. Appiagyei-Atua said the organisation plans to set up Alternative Dispute Resolution teams, prayer teams, research and public relation teams to support their work.