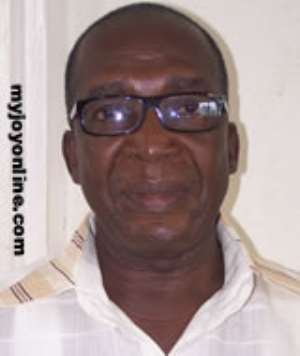 A Deputy Chairman of the Electoral Commission (EC), Mr David Kangah, has described the call by political parties for the reduction in the filing fees for nomination by presidential and parliamentary candidates as disappointing.
"These political parties are disappointing themselves and Ghanaians. If they can raise so much and pay huge sums of money for their primaries, why are they not willing to pay the filing fees charged by the EC, which in themselves are refundable after attaining a certain threshold?" he asked.
Mr Kangah, who is in charge of the EC's Finance and Administration, was speaking to the Daily Graphic on a petition written by some political parties to the EC to reduce the GH¢5,OOO fee for presidential candidates and GH¢500 for parliamentary candidates.
The parties sent the petition just after an Inter-Party Advisory Committee (IPAC) meeting in Accra on Thursday.
Explaining the petition, which had been signed by all the political parties, Mr Samuel Ofosu-Ampofo, the National Organiser of the National Democratic Congress (NDC), said on the EC's timetable, the filing of nominations should have taken place in August but due to its own making, the date had been shifted to 0ctober.
He said the EC must also bear in mind that the political parties had already prepared their budgets and "ambushing them and slapping them with an over 100 per cent increase in filing fees was unacceptable".
He said the EC must not act in a way that would suggest that democracy was for the highest bidder.
He said paying GH¢500 for each of 230 parliamentary candidates amounted to GH¢120,000, which was on the high side.
All the leading members of the political parties interviewed welcomed the move by the EC to train polling agents for them.
The National Chairman of the New Patriotic Party (NPP), Mr Peter Mac Manu, said that would help the political parties to monitor the elections as well as ensure that the nation went through free and fair elections.