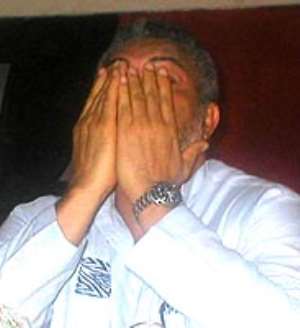 Former President Jerry John Rawlings, Founder of the National Democratic Congress (NDC) on Friday said he has noted with concern reports linking him to party parliamentary primaries in several parts of the country.
A press release signed by Mr. Kofi Adams, Spokesman for the Former President said, of particular concern were false statements being made that he (Rawlings) was backing particular candidates and creating unfair advantage for others.
The Former President stated that he has not and does not have any intention of imposing parliamentary candidates on the good people of Ghana and restated his belief and respect for the right of the people to participate in the selection of their leaders.
Former President Rawlings admonished the executives responsible for the selection of candidates to be guided by the principle of the sanctity of the right of choice.
He said the concerns of the grassroots supporters must not be treated with contempt.
The Former President called on Ghanaians to focus on the issues of the NDC manifesto to be launched on Saturday, adding that, it is a document for liberating the people for a better Ghana.