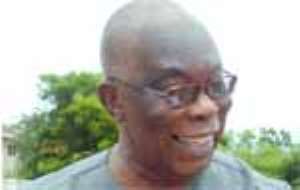 The Securities and Exchange Commission (SEC) has issued a disclaimer on Chapel Hill Company Limited, a Nigerian securities firm alleged to be operating in the country.
The company was believed to have bought Capital Alliance Company's licence, which had been revoked by the securities industry regulator.
Following persistent non-compliance with securities industry regulations, Capital Alliance was barred from operating as a brokerage and investment advisory firm by SEC.
Over the years, the company had also failed to submit regular returns to the commission in violation of SEC regulation LI 1728.
A statement released by SEC said the last straw that broke the camel's back was when the company sold its licence to Chapel Hill Company and changed its ownership structure.
According to SEC officials, the action of Capital Alliance constitutes a total breach of the regulations of SEC and the stock exchange.
Head of Research at the SEC, Emmanuel Ashong-Katai explained that commission did not recognize Chapel Hill as a market operator because the firm did not have a licence, insisting that anybody who conducts business with them does so at their own risk.
"Chapel Hill should have contacted SEC to find out the state of Capital Alliance but it didn't do so".
He however noted that Capital Alliance could still be given the opportunity to resume operations if it puts its house in order.
From Business Desk