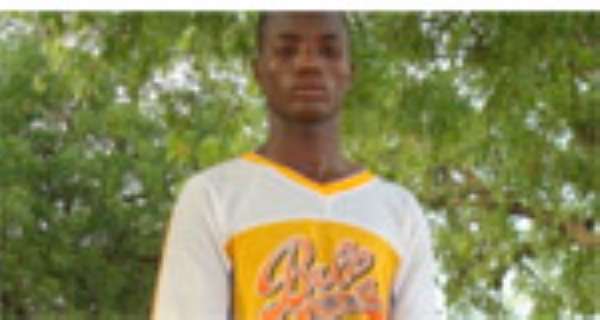 AN EIGHTEEN-year old former student of the Bawku Senior High School, Aboweg Abdallah has been sentenced to 12 months in prison by the Bawku Magistrate Court, presided over by His Worship Paul Ansah, for attempting to steal a police riffle.
Abdallah was charged with unlawful entry into Police residential accommodation, illegal possession of police uniform and breaking curfew.
On April 11, this year, around curfew hours, Abdallah unlawfully entered a room being occupied by policemen on a peacekeeping mission in Bawku, in a pair of trousers which was later identified as one of the new Police camouflage uniforms.
Abdallah reportedly entered the room confidently, thinking all the police officers in the room had gone on patrol.
But he met an officer in the room, who out of surprise, enquired from Abdallah what he wanted and he replied that he was a new officer partaking in the peacekeeping in the Bawku Municipality.
When asked whether he was a member of the room, he quickly answered that he had entered the room by mistake and that he was rather a member of the next room.
The officer, who started becoming more suspicious at that moment, then asked him where he was stationed before being included in the peacekeeping operation but the imposter fumbled, thereby making the officer suspect him the more.
He was consequently arrested and charged with the offence.
When asked where he got the police uniform from, the imposter claimed he found it on the ground.
Abdallah, it is believed, might have been sent to steal the riffle to cause trouble in the area.
The Bawku District Police Commander, DSP Blemufi Cashman, told pressmen that officers on peacekeeping mission in the Bawku Municipality were very alert in flushing out all criminals in the area.
From Ebo Bruce-Quansah