Dan Botwe's parliamentary ambitions in danger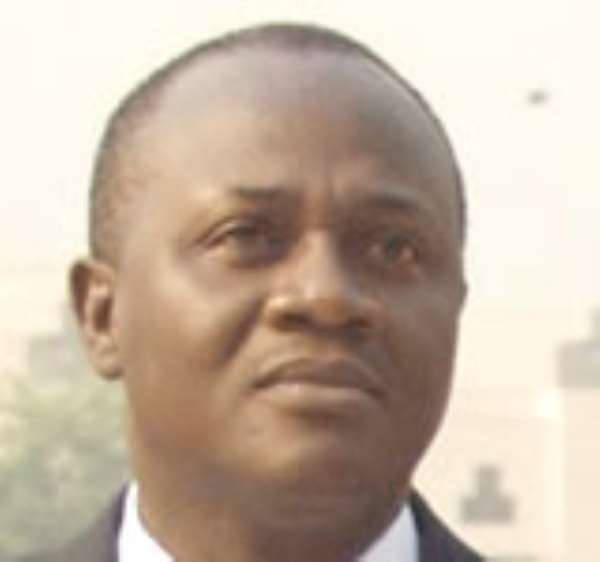 Mr. Dan Botwe's ambitions to contest for the parliamentary ticket of his party in the Okere Constituency of the Eastern region may suffer a jolt.
The attempts of Mr. Botwe who was one time General Secretary of the New Patriotic Party (NPP), Information Minister and one of the losing presidential aspirants of the party to file for nomination in the constituency is being challenged by the party's polling station chairpersons.
About 50 polling station chairpersons in the Okere Constituency have petitioned the party's regional executive to disqualify Mr. Botwe from contesting the primaries for the party's parliamentary ticket for the 2008 elections in the constituency.
The polling station chairpersons are contending that he does not meet the criteria according to the party's constitution to contest the primaries in the constituency.
They argue that Mr. Dan Botwe does not pay his dues, doesn't live there and he does not attend constituency meetings.
Mr. Francis Boateng, one of the signatories to the petition spoke to Joy News' Alex Kwabena Mensah. He said, Mr. Botwe does not have a vote in the constituency and he also does not live there.
The group are asking him to step down or failing which the party should disqualify him on the grounds they have enumerated. Mr Boateng warned that, "If he thinks he is a big fish and therefore, he wants to come and swallow us, we won't sit down for that to happen."
Mr. Boateng said, they are aware of Mr. Botwe's abilities to scheme and strategise to go through the vetting process, abilities, he admits the other candidates do not have.
When questioned if they have anything against Mr. Botwe, he answered in the negative and said they only want the right thing to be done.
He warned further that if the vetting committee fails to follow the party's constitution in selecting the aspirants for the seat, "we will advise ourselves, we are not going to vote for the party." He said.
When myjoyonline called Mr. Dan Botwe for his side of the story, he asked us to talk instead to the Okere constituency executives, because they are the right people to talk to.
As at the time of publishing this story, we are yet to reach the constituency executives.
By Emmanuel K. Dogbevi