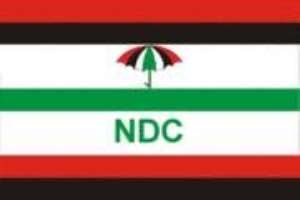 The National Democratic Congress, NDC, has held its delegate's conference to outdoor the parliamentary candidate for the Suhum Constituency in the Eastern Region.


The Parliamentary candidate, Samuel Fleischer-Kwabi hoped the NDC would win the 2008 elections.
He said when elected he will work tirelessly to bring development to the area and called on the people to elect him in next year's elections.