Blows at NDC Congress – EC officials attacked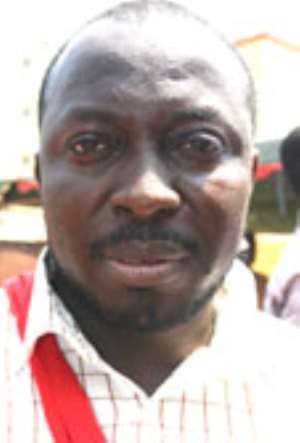 The Wenchi East Constituency parliamentary primaries of the opposition National Democratic Congress (NDC), which was held last Saturday, turned into a bloody boxing contest as delegates attacked each other in a free-for-all fight.
But for the timely intervention of the few security officers at the congress, the electoral officer, Samuel Dorcorkwaa who supervised the election, would have lost his life.
Mr. Dorcorkwaa was attacked by some machomen who were 'imported' from Kumasi by one of the contestants.
It all begun when Hayford Osei Kwadwo was declared the winner after counting of the ballot papers.
Supporters of Abubakar Omar, who were bused in from Kumasi, started rioting when they realized that their man had lost the election.
The macho men seized the ballot boxes and papers, grabbed the electoral officer and subjected him to severe beating before he was rescued by the security men.
The Wenchi Social Centre, where the election took place, was then turned into a boxing arena as delegates engaged in an open melee. While some took to their heels, others fought with chairs and other objects.
Some of the delegates who got injured were rushed to the hospital.
Baba Jamal, deputy General Secretary of the NDC who was at the congress, expressed dismay at the behaviour of the rioters and warned that the party would not tolerate such behaviour again.
According to him, prior to the balloting, all aspirants pledged that they would respect the decision of the delegates and he was therefore surprised that such behaviour was exhibited.
He said he would convey what happened to the National Executives of the party and assured Osei Kwadwo that the results would not be reversed because of the disturbance.
Out of the 193 delegates who voted, Mr. Osei Kwadwo polled 66 votes while Osei Yaw Adjei and Mr. Abubakar Omar polled 65 and 60 votes respectively. Two ballot papers were declared invalid.