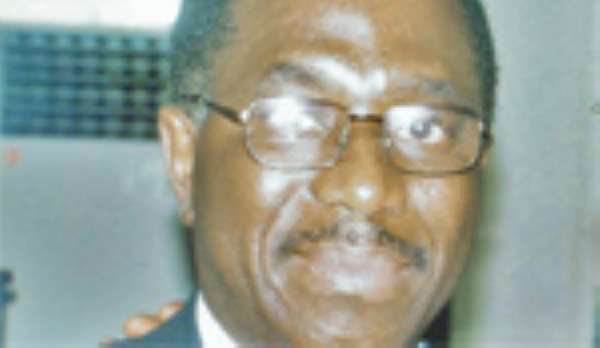 FIVE SUPREME Court Judges will on December 21, 2007 decide whether a formal complaint should have been lodged against Dr. Richard Anane, former Minister for Roads and Transport, before the Commission for Human Rights and Administrative Justice (CHRAJ) could investigate him.
The Justices of the Supreme Court will also interpret the meaning of the word 'complaint' in Article 218(a) of the 1992 Constitution in a matter taken up by CHRAJ to the Supreme Court.
Both counsel in the case told the court presided over by the Chief Justice, Mrs. Justice Georgina Theodora Wood that they were relying on statements they had earlier filed.
In response to a question by one of the Judges, Justice Date-Baah, as to why the Commission did not include regulations on filing of complaints with respect to the media, counsel for CHRAJ, Nene Amegatcher, explained it would be a violation of the media constitutional right to have editorial independence.
The Judge however said he did not think it would be a violation of the media constitutional right if it was clearly stated how complaints from the media could be taken up by CHRAJ, the applicant, but Nene Amegatcher stood his grounds.
CHRAJ had earlier conceded that it had the mandate to investigate cases of people who thought their rights were being violated, adding that in the case where the matter affected society as a whole, the Commission reserved the right to investigate with or without a complaint.
J.K. Agyemang, counsel for Dr. Anane, the respondent, who is also the Member of Parliament (MP) for Nhyiaeso, stated the functions of the applicant and noted that before it could investigate allegations, there must be a complainant.
The Acting Director for Public Prosecutions (DPP), Miss Gertrude Aikins, who was in court with the Attorney-General (A-G) as a party to the matter, noted that it was in allegations of corruption and misappropriation of public funds that the Commission could just investigate.
Continuing his submission, Mr. Agyemang said CHRAJ was an inferior organisation that did not have the right to arrogate powers not given to it under the constitution.
The A-G, Hon. Joe Ghartey, who is a party to the matter, urged the Judges to give an ordinary definition to the word 'complaint', noting that if that was done the only conclusion they would arrive in the matter was that if there was a complaint, then there should be a formal identifiable complainant.
The same panel of Judges a few weeks ago refused to issue a certiorari against the ruling of an Accra Fast Track High Court presided over by Justice Baffoe-Bonnie, which quashed the findings of CHRAJ on perjury and conflict of interest against Dr. Anane.
The other Judges in the case include Justices S.A. Brobbey, Dr. Date-Baah, Julius Anasah and R.T. Aninakwa.
By Fidelia Achama