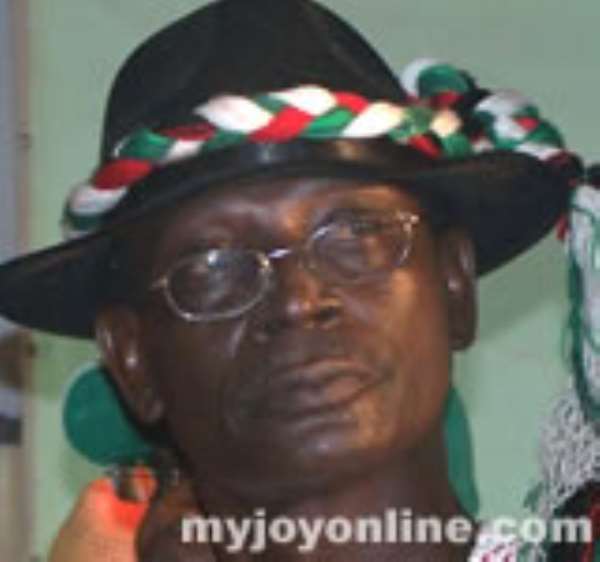 The National Democratic Congress (NDC) on Friday urged the government to create a conducive operational environment for all political parties to mobilise resources for healthy campaign in next year's elections.

"Any attempt to jeopardise the capital mobilisation of other parties towards Election 2008 would create grounds for political vindictiveness, animosity and rancour thereby raising the political barometer in the country," Dr Kwabena Adjei NDC Chairman stated.

Dr Adjei who was speaking at the first NDC raffle draw in Accra, alleged that some functionaries of the ruling New Patriotic Party (NPP) were frustrating the effort of the party to mobilise funds through the issuing of threats and harassment of donors.

"Such tactics are unhealthy for democratic development as they undermine the process of empowering all political parties to raise funds and contest the next general election on an equal footing....This is not acceptable in modern politicking.

"Governments would come and go, therefore, we must be careful how we use power; we must move towards developing a political culture of dialoguing through intra- and inter-party platforms, which is a necessary yardstick for eliminating political tension."

Speaking on the essence of the raffle draw, Mr Johnson Asiedu Nketiah, NDC General Secretary, said it was a move to further democratise the party's operations as it offered the rank and file, sympathisers and the general public the opportunity to contribute financially towards the party.

"He who pays the piper, calls the tune....we are moving from the era of depending solely on financial godfathers who invariably call the shots …."

Mr Asiedu Nketiah commended the general public for patronising the raffle beyond expectation.

Mr Samuel Ofosu Ampofo, NDC National Organiser, said the raffle formed part of a series of nation-wide activities earmarked for capital mobilisation to ensure that NDC matched the NPP boot for boot in Election 2008.

"We have the necessary manpower to market our flagbearer Professor John Evans Atta Mills to win Election 2008. What is left now is the financial power - the lubricant to ensure that the party is not handicapped in any way."

A team of Gaming Commission officials led by Mr Enock Adeolah conducted the open draw.

The first prize of a saloon car was won by Mr Nii Ishmael Doodo, Assemblyman for Odododiodioo electoral area in Accra, with ticket number 518805. A party member with pin number AI66205900300 won a double door refrigerator for the second prize.

The third prize of 20-inch television set was won by one Mrs Lucky from Aflao. Other prizes at stake from 4th to 50th were CD players while the 51st to 103rd were mobile phones.