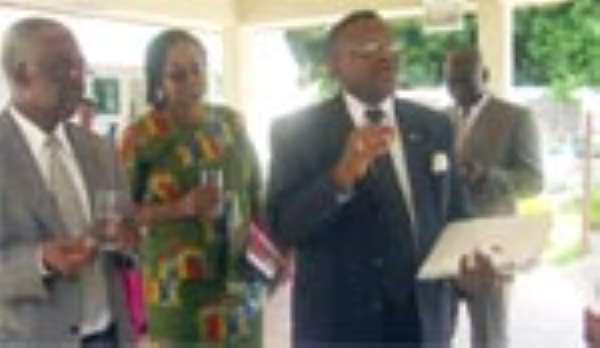 THE GHANA National Chamber of Commerce and Industry (GNCCI) is leading the drive to create a vibrant common market for West African countries.
To this end, the maiden edition of the ECOWAS Business Forum, set to take place from October 29 to 30 in Accra, will help business groups and associations adopt concrete and measurable strategies as well as action plans that will enable the effective engagement of the private sector in the implementation of integration programmes and projects.
Projects such as investment climate, single currency, cross border payments and the ongoing negotiations for the endorsement of an Economic Partnership Agreement will be discussed.
According to President of the GNCCI, Wilson Attah Krofa, the common market and investment climate strategies will highlight the key elements of the ECOWAS 5-year strategic plan for promoting regional integration as they relate to trade and transit facilitation.
On the EPA, Mr. Krofa said its challenges and opportunities as well as implications for the private sector will be discussed. This will provide an overview of the EPA negotiation process and status of preparations in the sub-region.
In addition, other EPA related issues such as sensitive products, capacity building programs and social norms, according to Mr. Krofa, would be discussed.
The prevailing financial design in the region for mobilizing funds and financing trans-border trade and investment, including entrepreneurship promotion, will also be examined during the two-day forum.
According to Mr. Krofa, the adopted recommendations will assign roles and responsibilities for stakeholders and form the basis for future activities including collaboration with partners and the work programme for the Private Sector Department of ECOWAS from 2008.
The forum, which is being organized around four sub-themes to deepen general awareness and enable consensus on the specific strategies for implementation is also expected to inform the West African private sector and other interested partners on the status of regional integration in the sub-region.
Some African leaders have in recent times been advocating for the integration of the continent to facilitate trade, which is a catalyst for development; and so the business forum would be a welcome development towards this goal.
By Charles Nixon Yeboah