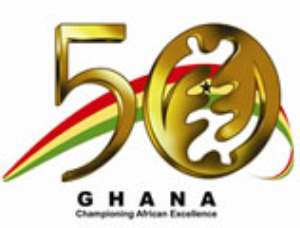 The Chairman of Convention People's Party Patriots Kwamena Benyako has said when Ghanaians look around; they see not Ghana at 50, but Darkness at 50. "It's a shame for a country whose per capita income in 1965 was 70 percent higher than that of South Korea, and today South Korea is so rich that it gives Ghana foreign aid. The once proud Ghana is now on its knees, begging".
Speaking at a requiem mass in commemoration of the 35th Anniversary of Osagyefo Dr. Kwame Nkrumah's death in Accra, he said Nkrumah never dies because he lived the kind of selfless and fulfilling life that touched on all Ghanaians.
Mr. Benyarko said for Nkrumah, it was human beings not property that formed the basis of democracy and development. "The CPP shall put Ghana above everything and everybody else."
He said Nkrumah believed that Ghana deserved better, that was why when others were calling for 'independence in the shortest possible time' he came from nowhere and declared 'independence now', and in two years he had what those before him had not been able to do in decades.
Mr. Benyarko said, "We believe, more than ever before, that this is the time to reclaim the spirit, that legacy of Nkrumah's, that is today under assault from all quarters, at home and abroad".
Touching on the visions of Nkrumah he said his ambitious educational programs gave Africa and the world some of the brightest minds the country has today. He talked about a day when no Ghanaian child would go to bed hungry; his government knew exactly how much fish the country needed to catch to meet the nutritional needs.
Mr. Benyako said like all visionaries, Nkrumah was misunderstood and even became a threat to those for whom Ghana and Africa's emancipation and progress posed an uncomfortable challenge.
He said today the country is paying a heavy price for that singular act of treachery by a handful of Ghanaians and their foreign paymasters.
Mr. Benyarko said the country wants thinkers of great thought and doers of great deeds. "But you cannot think great thought or be doers of great deeds, out of fear and cowardice."
He said Ghanaians owe it to generations yet unborn to redeem the country and set it back on the path of righteousness and social justice. Ghanaians must stand up and make a change.
He called on Ghanaians to work together to bring to fruition the great vision that Nkrumah had for Ghana and Africa.