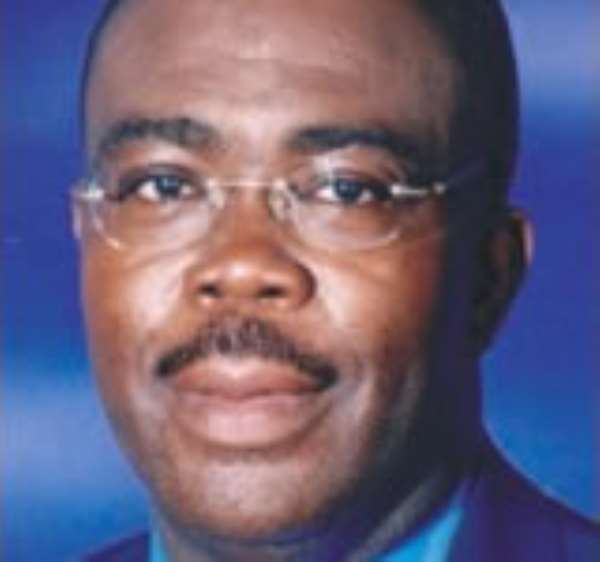 The Ministry of Local Government, Rural Development and Environment appears to have hit the jackpot with the introduction of a new revenue collection technology.
According to a report carried on Wednesday by the Daily Graphic , the hand-held ticket technology introduced barely three weeks ago to collect revenue at the Rawlings Park, the Makola and Okaishie areas has yielded 3.3billion cedis for the Accra Metropolitan Assembly instead of the usual 1.1 billion cedis monthly collection from about 36 markets.
The new technology which was launched on November 29, 2006, involves the use of the handy machines fitted with General Pocket for Radio Services (GPRS) facility to help in the monitoring of revenue collection and has so soon showed it could block leakages in revenue mobilization.
The Daily graphic quotes an elated Minister of Local Government, Rural Development and Environment, Stephen Asamoah Boateng expressing hope that the technology could be the missing link in efforts by the assemblies to mobilise revenue for development.
"I am beginning to think that this new technology is our saviour. This is an incredible piece of good news to all Ghanaians that internally generated funds can be increased substantially."
Mr. Asamoah Boateng asked all Ghanaians to develop particular interest in the new technology and monitor the activities of revenue collectors so as to maximize the gains from the novelty in revenue collection.
He said his Ministry was going to liaise with the AMA so that it could reconcile what was collected during the same period last year to determine whether the high collection could be attributed to the Christmas season or the efficiency of the technology.
He noted, however, that whatever came out of the reconciliation exercise, the technology would be beneficial because a study conducted on revenue mobilization in three major markets from May to June this year indicated that the AMA collected only 20 million cedis from each of those markets per month.
Mr Asamoah Boateng explained that the new technology was being used by a Rapid Results Team of about 400 national service persons engaged by the Ministry.
"We have a team in place and the AMA people have been pulled out and later we will meet them. We will talk to them because there are a lot of leakages in the system," he said, asking, "If the technology can help increase our internally generated funds, then why are we borrowing money from international organisations?"
Mr. Asamoah Boateng said with the "good news", there was no need for the assemblies to wait for the central government to provide common funds, adding that "we can find our own resources if we all pay our taxes and tolls at the markets".