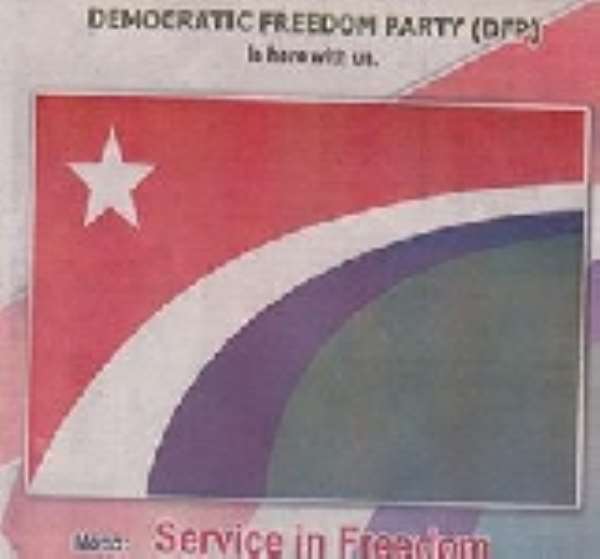 The Interim Functional Executive Committee of the Democratic Freedom Party DFP has appointed Mr. Osei Piesie-Anto as the Interim National Organiser of the Party.
A statement signed by Mr. Bede Ziedeng, Interim Deputy General Secretary of DFP said: is in " pursuant of the mandate conferred on it by the Council of Founding Members at a meeting held on the 27th October 2006 in Accra, to fill vacant positions within the Executive Committee".
Mr. Piesie-Anto, a one-time Deputy National Propaganda Secretary of the NDC, is a graduate of the University of Cape Coast, and the University of Bradford, United Kingdom (UK). Currently he is a freelance journalist, a social worker, an educationist and a gender advocate.
Mr. Piesie-Anto is a Founding Member of the DFP, and until his appointment was the Ashanti Regional Representative on the National Executive Committee of the Party.