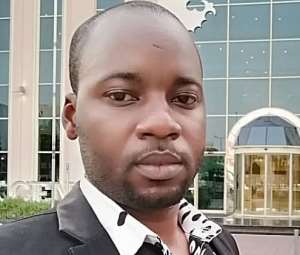 Between now and October 2022, the National Democratic Congress (NDC) will be holding its internal elections to elect its executives to manage the affairs of the party.
As the party swears in branch executives today at various points, the delegates are also preparing to vote to choose the Constituency Executives.
To win an executive position in the party, the candidates must receive support from a majority of the delegates. The atmosphere in the Abuakwa North constituency is calm as the candidates are selling their messages.
So far no billboards, but most of the candidates are using radio to discuss their messages while others display their messages and flyers on social media especially 'Abuakwa North for Development' platform.
It is, therefore, not surprising to see Alhaji Sididi Mohammed popularly known as Arab Money take over the chairmanship position as the incumbent, Mr Siaw David Frimpong eye a regional executive position.
The Secretary, Mr. Latif Adjani is also being challenged by three others, namely Yusif Umar, Kwajo Amoako Dampare and another personality.
All the other incumbents who are seeking re-election are being challenged in an election which is expected to be fiercely contested.
Supporters of Alhaji Siddi Mohammed Arab money are convinced that he will emerge victorious in the contest, saying his contributions not only to the party but grassroots is huge and he will definitely deliver to the admiration of all party members.
The vice chairman position per the delegates' submission goes to Mr John Kwaku Adusei known as Engineer 1, who is a telecommunication and electrical engineer, a businessman and also a farmer.
Currently, he is the chief engineer at the Hawa Memorial Hospital at Akyem Osiem in the Abuakwa North Municipality, the CEO of John Adusei group of businesses and also the Personal Aide to Mr/Mrs Juan Casal, a Spanish based Orthopaedic specialist in Ghana.
Engineer 1 was the branch chairman for Osiem. He was the chairman of chairmen of all the Osiem branches from 2012 to 2020. Considering all his impeccable track records, he is rated high for the position.
However, three persons are interested in contesting the communication race, four for the youth organiser, three for women organiser and two for deputy communications positions.