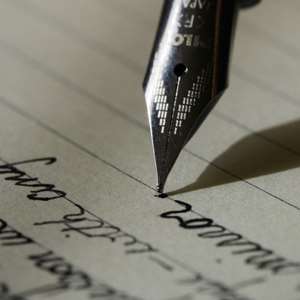 "Persistence and determination alone are omnipotent." - Calvin Coolidge, 30th President of the United States (1923-1929).
As an Ìjèsà son, it has been my long life concern. It has been a persistent point of interest. In many quiet moments, thoughts of it had pierced my subconscious to the daunting reality of its absence in Ìjèsà land. It has been a dream that refused to die. Not only have I wanted it, my people had always wanted it. They had desired it. They craved for it They longed for it. It became an incurable lust. And the lust got permeated with passion. An unquenchable thirst. My people worked for it. They talked about it. They lamented the absence of it. They wondered why it has been elusive.
Our leaders could not understand. They could not fathom why a people, so eminently educated and distinguished across the globe, could not have a credible and glorious university as a point of reference for and to their land. They employed their clouts. They deployed their connections. They fought for "a son of the soil" to become governor. Lives were even lost in that endeavor. But their "son", in spite of all the sacrifices made for him, ended up disappointing them and hurting them. He bruised their History. He harmed their heritage. He mauled their emotions. He molested their sentiments.
But as our forefathers often reminded us, *Àjùmòbí ko kan t'àánú, eni Èdùmàrè ba rán sí ni, ní nse ni l'óore.*
The coming of Alhaji Adeboyega Oyetola as the Executive Governor of Òsun State, has been a game changer. He came in with a calm mien. Serene, smooth and soothing. His exudation of patience and poise magnified his persistence and perseverance. He listened. And listened. And then listened. In his coolness, he edified the fundamental essence of politics. He answers the most important question of a democratic governance - What does the people want? This, he encapsulated in a vision and then mapped out a plan to accomplish it as a mission.
In listening to the people of Osun State, he has had to reverse some policies of his immediate predecessor. He hearkened to their supplications. He indulged their pleas. He applied a balm to their burns. He provided demulcent for their discomfort. A poultice for their pangs. An analgesic for their aching. An antidote to their afflictions. He went beyond providing therapy for their being tormented for the previous eight years, he gave them realistic responses that imbued the polity
with hope, trust, confidence and calm.
Some of his critics flailed him that he was part of the so-called previous administration. They bashed him that he shouldn't be acknowledged for the changes he is making. Yes, he was. But evidence abound that he was ignored during those inglorious eight years. Evidence exist to elucidate the fact that he was not the only one who suffered that fate. Attestations abound that the then "son of the soil" Governor rejected counseling from any quarters. The "son of the soil" was an Emperor. He could not be advised or counseled.
Even then, assuming without conceding that he had contributed to those eight years of anomie, his courage to change things over, to retrace his steps and give the people what they have yearned for, is the stuff of great men. It is not a common quality. It is not a quality found among those pathetic leaders, who luxuriate in wanton pomposity, exude arrogance of ignorance permeated with devilish atavism. It takes abundance of courage to admit one's fault and correct it.
So, please, leave Oyetola out of it. Everyone must answer his Papa's name. Governor Oyetola is making it clear that there is a big difference between his surname and that of any other. Oyetola is in the saddle now. He has his hands on the wheel. Allow him to drive. Allow him to concentrate. Allow him to focus. Obviously, he is his own man. He is paving his own path. He is writing his own pages for History. He is stepping indelibly across the sands of time. He is putting up the mounds of immortality for himself. This is his opportunity and he is taking a full advantage of it.
His announcement on March 31, 2022, to upgrade the Òsun State College of Education, Ilésà, to the status of a University, is a dream come true for all the sons and daughters of Ìjèsà land. On a personal level, my joy is indescribable. And I am very confident that it is the same way for all sons and daughters of Ìjèsà land across the globe. It ushered in a new day. It was an ablution of a jinx. A decontamination of our land. A cleansing of legion of disappointments.
Our deep appreciation goes to Governor Gboyega Oyetola. We are grateful that he has lent himself to be used as an instrument to make this possible. The Ìjèsà would not forget him in a hurry. In the pantheon of those who matter in Ìjèsà land, his name would have a pride of place. In fact and indeed, I am setting up a shrine to mark the birth of the first University in Ìjèsà land. The shrine would be dedicated to Gov. Oyetola.
Ìjèsà land is on track for another Golden Age. It is a Golden Age spurred by fantastic patriots as leaders. Leaders who are selfless, committed and reliable. Leaders who are visionaries and uncompromising missionaries. Yes, missionaries of progress, development and prosperity. They give of themselves unceasingly. They are never tired. They are never discouraged. They have no ears for nay sayers. They appreciate the value of skeptics and appropriate their skepticism as tools for refining the quality of the vision and the integrity of the mission.
We could not but once again give kudos to our own Asíwájú Oláyínká Fásuyì who had accosted His Excellency, Governor Gboyega Oyetola on April 10, 2019 on this issue of upgrading the Osun State College of Education, Ilésà to a University. Asiwaju Yinka Fasuyi initiated and established a powerful 12-man University Project Consultative Committee (UPCC) on Sunday, 18th April 2021 to revisit our strategy of engagement with the Government of Osun State University.
Friday, 6th August 2021, Asiwaju Yinka Fasuyi, Chief Akin Akinola, Prof Isaac Adewole, led a the Body of Ijesa Leaders and Presidents of all Pan-Ijesa Societies to meet Gov. Oyetola. Since then, a lot of water had passed under the bridge. We have arrived at a beautiful destination. Our dream has become a reality. The efforts of our leaders that culminated in today's decision by Gov. Oyetola is a catalyst heralding a new era. This is another step to advancing the apogee of the current Golden Age in Ìjèsà land.
I implore our leaders to work assiduously on the Law that would be enacted to solidify this with special attention to details of the specifics. Approvals from the National University Commission should not be difficult since the school has been awarding degrees before now. Our stake has to be clearly stated in order to encourage our sons and daughters to work together to elevate the University to an envious international pinnacle.
We are grateful to the Kábíyèsí, Owá Obòkun Àdìmúlá of Ìjèsà land, Oba (Dr.) Adekunle Aromolaran for his continuous blessings that have availed. He has been a rock of encouragement. He has relentlessly articulated our desire and aspirations. He is definitely, a happy monarch today. Congratulations to him. His tenure would be remembered for this great feat.
The inspiring, translucent and accountable leadership of Asíwájú Oláyínká Fásuyì once again is under the klieg light. If he could not stop achieving for Ìjèsà land, we would not be able to stop acknowledging him. We would not be able to stop praising him. We would not be able to stop applauding him. The rain of accolades cascading on him would not cease. The compliments would continue to stream in. The ovation would continue to vibrate vivaciously. Ègàn lo nje "èè...", Asíwájú Fásuyì is a great gift to Ìjèsà land and we appreciate him, limitlessly.
Chief Akin Akinolá, the Sàwè of Ilésà, probably the greatest in the History of Ìjèsà land, is another gift to us. No honour could be too much for him. No praise could be too excessive. No encomium could be extravagant. No commendation could be disproportionate. He deserves it all. He inspires. He galvanizes. He emboldens. He motivates. He invigorates. He is a walking battery of sparks in Ìjèsà land.
Prof. Isaac Fólórunsó Adéwolé (IFA), is another endowment for the Ìjèsà. He is an exemplar of commitment, focus and dedication. His love for Ìjèsà land is of the premium genre. His modalities are flavoured with integrity of purpose. Clairvoyant. Circumspect. Professional. We remember another distinguished Ìjèsà patriot, late Emeritus Professor Oyèwùsì Ibidapo - Obe for his efforts. His spirits trudge on for Ìjèsà land.
"Similarly, the laudable complimetary roles of the following Ijesa Compatriots are noted for the records, namely, Prof Rotimi Tayo; Prof Duro Oni; Rt. Hon. Timothy Owoeye; Dr Olowogboyega Oyebade; Mr Sunday Igbaroola; Alhaji Lateef Bakare; Prof. Olusoji Ilori; Prof Kola Kazeem; Sir Ademola Aladekomo; Barr. Funmi Obisan; Mr Supo Shadiya; Chief Kunle Odeyemi; Prince Rèmí Oyèyemí; Engr. Yemi Oguntominiyi; Hon. Ajibola Famurewa; Chief (Mrs) Dupe Ajayi Gbadebo; Hon. Gbenga Onigbogi; Mr Wale Idowu; Barr. Robert Ojofeitimi; Prince Gbenga Lufadeju; Chief Olaleye Falore; Prof Olu Obi; Engr. Femi Olojo; Dr Adigun Adewoye; Prof. Tunde Agbola; members of Ijesa University Project Consultative Committee; and Presidents/Chairmen of Pan-Ijesa Societies in various ways towards the actualisation of this age long dream. Your noble roles will forever remain a reference point in Ijesaland."
It must be reiterated as hitherto pointed out, that as we celebrate this, the task to be accomplished is laid bare before us. Our job is cut out for us. Our task is to pull together all our attributes to make the institution the best it could be. To make it the place students would like to study. To make it a place where teachers would like to teach. To make it where people would like to work. To make it a place where dreams are fulfilled.
As Ìjèsà, we have a challenge to make it the envy of others across the planet. We have an obligation to make it a point of reference. We have a duty to make it the standard bearer. We have an obligation to make it reflect the intrinsic values of Ìjèsà - industry, merit, integrity, fairness, balance, hard work, commitment, dedication, fair competition, excellence and intellectuality.
While we make strenuous efforts to protect this as ours, as representing the values our forefathers bequeathed to us, as an ideal example of what we are about as Ìjèsà, living up to the universal edification of the ideal university as espoused in universitas magistrorum et scholarium, which roughly means "community of teachers and scholars" should be our non - negotiable goal. We must strenuously work towards a community whose Gown is edified by its Town and vice - versa.
It is our duty to guide, guard and glitter this jealously. To nurture it with care, attention and love. To protect it and project it. To make it a heritage to be bequeathed to the generations still on their way.
Congratulations to all sons and daughters of Ìjèsà land.
Obòkun a gbè a o. Àse
©'Rèmí Oyèyemí
Omo Owá, Omo Ekùn.
April 1, 2022.