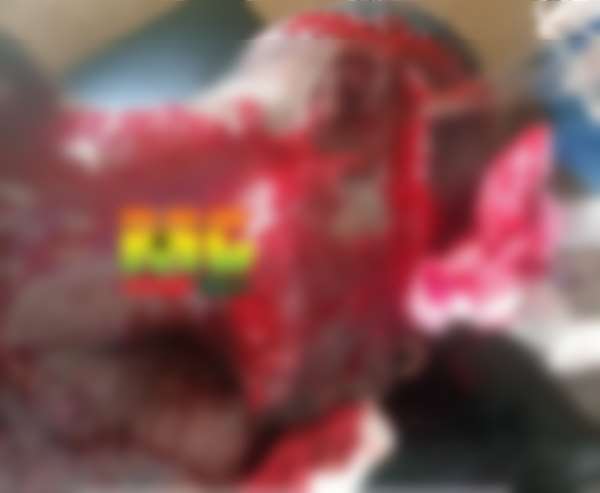 Member of Parliament for Awutu Senya West, Gizella Tetteh Agbotu, in the company of some Regional party executives, has visited Ebenezer Akrade, the NDC branch youth organiser who sustained deep cutlass wounds from another party executive during a confrontation.
The MP also visited Emmanuel Kwame Lartey, the suspect at the centre of the issue who is currently in police custody.
According to the Awutu Senya West constituency Communication Officer, Kwaku Ampong, the party has decided to resolve the matter internally together with the community to ensure that the matter is laid to rest.
He also added that the lawmaker paid for all the medical bills of the victim.
"The NDC in the Awutu Senya Constituency was led by the MP, Hon. Gizella Tetteh to pay a commiseration visit to the victim at the hospital and also to the suspect at the police station to check on him. She also together with the constituency executives and some regional executives visited the community where the incident happened.
"I can also confirm that the victim is responding to treatment and is doing well. She (MP) has also paid all the medical bills arising from the treatment," Kwaku Ampong stated.
Ebenezer Akrade was butchered by another party executive after a disagreement over money.
The argument allegedly started during an argument over GHS600 purportedly given to them by the Member of Parliament (MP) for the area, Gizella Tetteh Agbotui, to be shared among party executives during the 2020 election.
The Branch Secretary, Emmanuel Kwame Lartey, is reported to have spent the money at the expense of other party executives, incurring the wrath of the branch youth organizer, Ebenezer Akrade, who demanded his share of the money, leading to him being assaulted.
---citinews