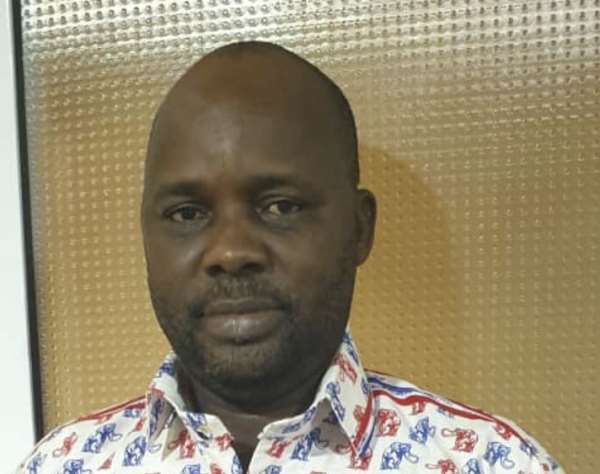 Assemblyman Zoliba-Tindongo Electoral Area (Hon CharlesTaleog Ndanbon)
A leading member of the New Patriotic Party (NPP) of the Nabdam Constituency in the Upper East Region, Hon. Charles Taleog Ndanbon has expressed worry about the neglect of the grassroot and supporters of the party.
He said the grassroot activists played a significant role in the electoral victory of the party in the 2020 general elections.
According to him, if the party fails to cater for the welfare of these supporters, the party should forget the 2024 elections.
Speaking to Modernghana News in an exclusive telephone interview, Hon. Charles Taleog Ndanbon who is also a Patron of the regional party and businessman indicated that the grassroot who play crucial roles in party growth have been neglected.
He continued that other have lost their businesses as a result of financial challenges among other reasons.
Hon Charles Ndanbon who also doubles as the Assemblyman for Zoliba Tindongo Electoral area in the Nabdam District of Upper East Region hinted that the situation is creating a lot of disquiet and uneasiness within the party in the North.
According to Hon. Ndanbon, the current situation in the party suggests that the grassroots are frustrated because it appears no one seems to care.
The Assemblyman noted that the grassroots feel betrayed by the party.
Hon. Ndanbon said having served the party through the ranks as Polling Station Chairman, Regional Financial Secretary and a defeated Regional Organizer contestant in 2018, among other positions in the party, he strongly believes that political party tends to grow and win any credible elections if the people at the grassroot level are properly maintained.
According to him, most MPs, DCEs, government appointees and other influential people in the party differ in opinion on why the grassroot should be supported.
Hon. Ndanbon reiterated that since the President cannot satisfy every party member with an appointment, it is prudent that government appointees offer support to the grassroot members to enable them stand on their feet so as to enable them work wholeheartedly towards the victory of the party.