Why are Ghanaians so Corrupt to Ending up Digging their own Grave?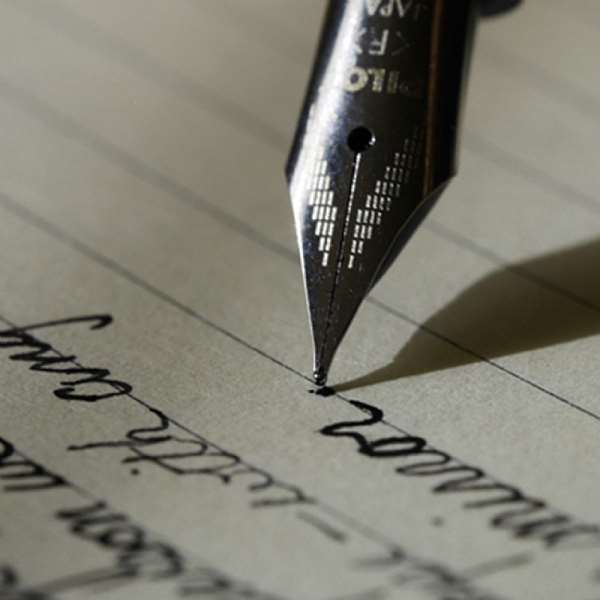 The Ghanaian attitude and behaviour of always wanting quick buck, of course, through corrupt means, disgusts me. We are by our collective deplorable attitudes and behaviour unknowingly hastening our end time on this planetary earth. We are indeed digging our own graves to sooner be buried in them.
I will cite no more than three specific cases among the thousands to prove or substantiate my view of why Ghanaians are consciously or otherwise, rushing into their early grave.
Firstly, all my dear readers will bear me out that there is currently an outbreak of a deadly Covid-19 pandemic. This disease, whether it came about as an act of God to punish humans for their sinfulness, or by the conspiratorial acts of certain people to play God by reducing the population of the world, out of their eugenics beliefs, is nothing to play with. It has the potential to kill many people, however, it has come about, especially, if it is artificially designed by certain diabolical persons for their selfish intents and purposes.
Now, to try to curtail the harm the disease can cause to Ghanaians, the government of Ghana was among the first few governments, if not the first, throughout the world, to introduce Covid-19 Test Travel Certificate or Fit-to-Fly Certificate. Without a test certificate attesting to one's negative result test to Covid-19, you won't be allowed entry into Ghana through our airports. As at writing, the nation's land borders are closed.
When Ghana introduced and installed electronic machines and procedures at the Kotoka airport o check people arriving in the country for Covid-19 infection, at an exorbitant fee of US$150 per person, it was initially protested against but later found to be fit for purpose. It was to detect, and section, infected people in order to stop Covid-19 spreading and devastating the poor country.
Ghana's installation of the machines and procedures were to complement the Covid-19 negative test result certificate to be required of a passenger on arrival as proof for their non-infection to Covid-19. This certificate is to be obtained from the country of departure without which one will not be allowed to board an aircraft to Ghana.
Why the duplication of testing the same person who before two days to flying to Ghana has had a Covid-19 test with a negative result from his country of departure? In the United Kingdom, it costs between £89 to £175 (ranging from pharmacies to private clinics) to have the Fit-to-Fly Covid-19 test.
Are people not going to lose faith in the process of obtaining the certificates if the country's designated centres or clinics are fraudulently altering test results as has allegedly transpired at the Noguchi Memorial Institute for Medical Research? There are rife conspiracies out there in the public domain regarding Bill Gate's hidden agenda to exterminate a large portion of the world population through Covid-19 and its attendant mass vaccination of the world population. Many are those uncertain about the vaccines to be rolled out hence are oscillating between taking it and refusing it. However, with the Ghanaian dishonesty to service provision at play, as exemplified by Noguchi, if indeed the allegation against them is true, shall we not rather be compelled to accept the vaccines whether they will kill us or not?
Does accepting bribe to alter a positive Covid-19 test result to negative not cause undue infections to many otherwise innocent persons to likely culminate in their premature deaths?
Secondly, any rational human being knows the importance of clean air, water (rivers) and food as the source of human survivability and sustainability on earth. They are life. Without them, human race will be wiped off the surface of the earth within minutes, days, weeks and months.
Nonetheless, in Ghana, we have selfish and greedy short-sighted individuals eagerly devastating our water bodies, fertile lands and virgin forests as well as polluting the air all in search of wealth through uncontrolled surface mining (galamsey). These people have teamed up with foreign nationals, especially Chinese, who have no respect for the black person, their ecology and welfare, to destructively exploit gold from our fertile lands.
When we have no longer good lands to produce food to feed ourselves, no forests to help with the rainfall, no clean air to breathe, will the end result not be death to many Ghanaians?
Our traditional chiefs who are the custodians of the lands, selling lands to both the natives and the Chinese are as equally guilty of the devastations being caused to the ecology as the rogues in government and the security services aiding the destruction by their action of accepting bribes.
Can I go back to Ghana and to my Asiampa village to drink from streams/rivers Apopo, Ntore and Oworam? No, I don't think so. They have all been polluted, although Juabenhene Nana Otuo Serebour II does not permit galamsey activities on his land.
Thirdly, the pastors and prophets are doing more harm to the country and her citizens. To be brief, they sell fake healing oils to their congregation. Instead of allowing the sick to be taken to hospital, aided by their spiritual prayers, they rather keep them out of hospital, promising to heal them through their intercessory prayers and fake expensive oils sold to the sick and the prosperity-seeking naïve church member. They ask their church members to spend most of their time in churches, paying tithes and offertories instead of letting them go to work to be more productive to themselves and the nation. The pastors and prophets are more interested in the wealth they can corruptly make out of the people than the lives and welfare of their church members.
By all the above-cited instances, we end up looking at foreign donors to assist us with food, money and other material things. We end up being exposed to their exterminating agenda if indeed, they have any, against us. How stupid can we be as human beings! No wonder that Ghanaians are dying in their multitude on monthly basis in Ghana.
I shall be back to continue with this topic as what is written here is already too long for some readers to read.
I dedicate this article to my friend, Mr Owusu, at Agona Nsaba. He is an old London "burger"
Rockson Adofo
Monday, 18 January 2021