No Fool Here. NDC Must Learn To Do Policy Based Campaign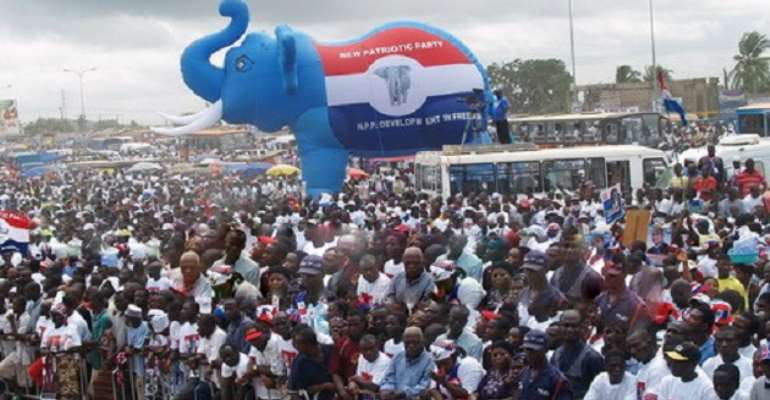 The NDC has since its birth engaged in campaign of sensationalism and unwarranted attacks on ethnic lines and this must stop before they plunge the entire country into chaos.
The party Chairman Ofosu Ampofo Samuel is recorded to be preaching hatred amongst some Ashantis on the basis that Akufo-Addo collapsed the bank of a son of their soul because Akufo-Addo is holding grudges against Dr. Kwabena Duffuor because of an Akyem-Kumasi rivalry whatsoever. This is poignant and very irritating coming from a party that in the 1980's and 90's collapsed and chased Akan businessmen out of the country on the grounds that they were becoming rich and famous and pose danger to the PNDC/NDC government.
For the avoidance of doubt, the financial sector cleanup affected even NPP executives who owned financial institutions who supposedly could have influenced government's decisions.
Ofosu Ampofo should learn to depart from violence and ask God for wisdom and crafting policies and programs that can yield results and win elections. The point of disintegration they are heading towards is very disgusting.
The NDC and their propaganda cannot stand the strength of the records of His Excellency Nana Addo Dankwa Akufo-Addo and Dr. Mahmoud Bawumia. We are working for the victory we deserve. Victory that serves the nation better. Victory that points the nation towards development.
This coming Monday is the D-Day to show appreciation to Nana Akufo-Addo and the NPP for bringing all these wonderful poverty alleviation policies like the free SHS, the national health insurance scheme which was hanging in limbo, massive infrastructural developments and many many game-changing interventions never seen before in the history of our dear Nation by voting massively for him and all his MPs.
#4more4Nana
#4more4nanatodomore4you
#Number1
...Signed...
Nana Boateng
NPP Germany Branch Communications Director.