Bawumia Touts NPP's First-Year Solution To Tackle Unemployment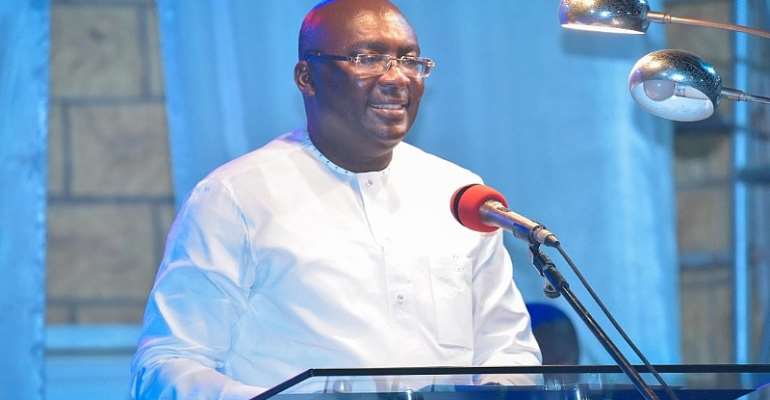 Vice President Dr. Mahamudu Bawumia says the ruling New Patriotic Party (NPP) under the leadership of President Nana Akufo-Addo has been peerless in its policy initiatives as far as the issue of unemployment in the country is concerned.
He says government through its strategic programs has created more jobs for the teeming unemployed youth who were left in severe hardship as a result of the failure of the erstwhile National Democratic Congress (NDC) administration to provide graduates with a sustainable source of livelihood.
"We have created jobs, especially for the youth. Another major challenge we sought to address was the hopelessness and despair that the lack of employment opportunities under the previous NDC government had plunged our youth into. The human cost on the number of able-bodied of educated youth of this country by the economic mismanagement of the NDC government had grown to become a national security threat. Nothing is more dehumanizing and more frustrating for young people than being jobless. We did not run away from the challenge, we took the bull by the horn and in four years, we have created over two million jobs in the formal sector," he said during an economic nation-building update on Thursday.
According to Dr. Bawumia, the government's Nation Builders Corps (NABCO) programme alone has been able to hire 100,000 unemployed graduates.
Other initiatives he says included the National Entrepreneurship and Innovation Plan (NEIP), Planting for Foods and Jobs (PFJ), Youth in Afforestation, many others.
The Vice President also disclosed that the Nana Akufo-Addo-led government has in addition recruited nurses, doctors, other healthcare workers, new teachers, police officers, and others who were hitherto at home due to the so many years of employment freeze under the previous NDC government.
"As a result of our industrialized transformation, nearly 19,000 direct jobs have been created by the 76 operating IDIF firms and helping it to restart operation, Anglogold Ashanti, Obuasi mines have employed over 4, 000 people. We have revived companies like the Ghana Publishing Company as well as Ghana Post", he added.
---citinewsroom