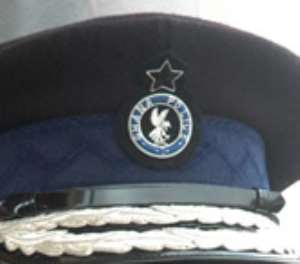 Dear IGP Mr. Bonnuah,
When at all will the Ghana police be able and ready to shake off the bad name they have almost permanently cultivated for themselves, hence been colourfully inextricably tagged with? It is likely that not all the police personnel are corrupt, unethical and aid and abet crimes. However, the propensity by some of them to involve themselves in acts of unprofessionalism and clear instances of corruption, deliberate and inadvertent crimes, demand that a firm action is taken to rout the bad nuts out of the police force.
From my knowledge and experience in security matters, it is demanded of any security personnel, be they police, military or of whatever sort, to observe and stringently uphold the basic cardinal principle of the "3 Ps", thus, protection of lives, prevention of crimes and protection of properties. Therefore, if police officers employed by the government and paid with the taxpayers' money are seen not only to be neglecting the observance of these principles but themselves committing the crimes they are expected to prevent, then the situation is grave to call for immediate investigation and correction.
I do listen to some Ghanaian radio programmes online whenever I have time. I have come to love the programmes hosted by Auntie Naa of Oyerepa FM and Mama Efi of Nyhyira FM, due to their uniqueness of lending a hand to the poor and needy in the society to resolving their desperate problems.
Yesterday, Thursday, 29 October 2020, I tuned in to Auntie Naa's OYEREPA AFUTUO programme hosted from about 13:00 to 15:00 (1:00 pm to 3:00 pm) Ghana time. Three people brought their cases before her for airing, and possible assistance to them by the programme hosts and probably the public. The programme was of 1 hour 57 minutes duration. From the 1 hour 33 minutes into the programme onwards was where the incident I am writing about occurred.
The last person, a lady, narrated a harrowing incident of kidnap, robbery and attempted murder she became a victim to. It was by the abundant grace of God and sheer luck that she was able to escape the ultimate fate of death that was awaiting her. It was all about a taxi in which she was a passenger, had the driver connived or colluded with other male passengers to kidnap, rob and kill her.
Nevertheless, the Kumasi Asokwa police station where the case was reported to have clearly sided with the criminals to get away without even a slap on their wrist.
We should not allow the police to get away with this clear act of condoning a crime that had the hallmarks of potential death waiting for the lady. It is by this desire to fight crimes in Ghana, especially as are perpetrated and perpetuated by some security personnel that I am publishing this article which will be forwarded to the Police complaint Desk on their WhatsApp number 0206639121.
It has to be investigated and those police personnel involved disciplined in accordance with their disciplinary procedure in place.
I shall update the public following any responses I get from the Police Complaint Desk where complaints about the police are to be reported.
My search shows that OYEREPA AFUTUO programme is on WhatsApp number (+233) 207821834 while Oyerepa FM as a radio station is on telephone no. (+233) 268050888.
The Police Complaint Desk can contact the programme host for further and better particulars.
Rockson Adofo (London)
Friday, 30 October 2020