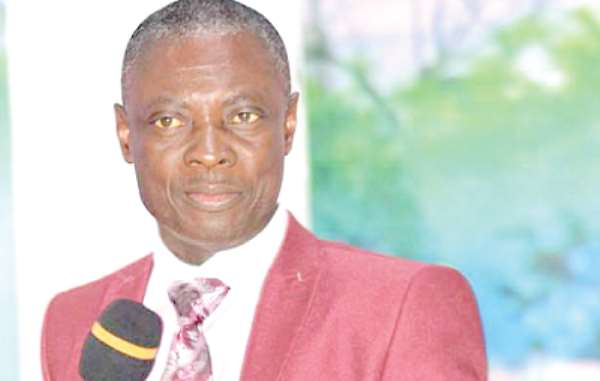 The flagbearer of the Ghana Union Movement (GUM), Reverend Christian Kwabena Andrews, also known as Osofo Kyiri Abosom vows to pull a surprise win in the upcoming December 7 elections.
He says his party will beat the two dominant parties NPP and NDC to win the December 2020 polls with 65% votes.
"We are on the ground. The elites are being deceived by what they see in the cities. This is the same mistakes Nkrumah's opponents made. They did not know Nkrumah had the masses until he took them by surprise. NPP started in the 90s, our party is only new but we are going to take them by surprise."
Osofo Kyirabosom made the remarks in a media interview after submitting his nomination form to the Electoral Commission (EC) on Tuesday, October 6.
He is expected to begin a two-day familiarisation tour of the Oti Region this coming Friday.
The flagbearer would visit the Buem, Nkwanta South, Nkwanta North and Kadjebi constituencies to interact with chiefs, imams and the clergy.
On Saturday, Osofo Kyiri Abosom would be in Krachi Nchumuru, Krachi West, Krachi East and WoraWora in the Biakoye constituency to also interact with opinion leaders and Zongo chiefs.
Mr Henry Awutwe, the parliamentary candidate for the Ghana Union Movement in the Krachi East Constituency said preparations were underway for the visit.