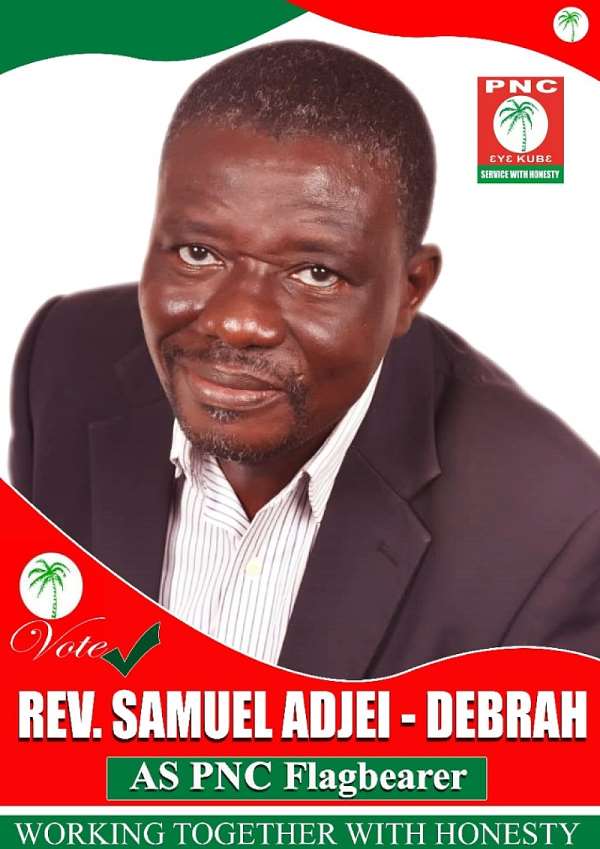 Rev. Samuel Adjei-Debrah, a flagbearer hopeful of the Peoples National Convention (PNC) has expressed optimism in his chances of emerging victorious in the party's national congress today.
The National Congress was initially scheduled for September 19 by the National Executive Council but was later postponed to September 30, on the back of additional consultations.
At the end of his tour of constituencies across the country, Rev. Samuel Adjei-Debrah has emphasized that he is confident of being handed the mandate to lead the PNC into this year's General Elections as the flagbearer.
"My message to the delegates especially and the members of the PNC in general has been well-received and sunk deep into their hearts and minds as I am inundated with so much positive feedback", the flagbearer hopeful has said in a press release today.
Rev. Samuel Adjei-Debrah continued, "I am more than convinced that victory is twice assured as we wait patiently for the voting processes to come to a close today, 30th September 2020".
In all, more than 4,000 delegates across the 16 regions are expected to participate in the exercise today in their respective regions.
Rev. Samuel Adjei, Mr. Sampson Asaki Awingobit, and Mr. David Apasera are battling for the flagbearer position while incumbent national chairman, Mr. Bernard Mornah wrestle with Mr. Moses Dani Baah.
Below is the press release from Rev Samuel Adjei wishing the PNC a successful Congress today: