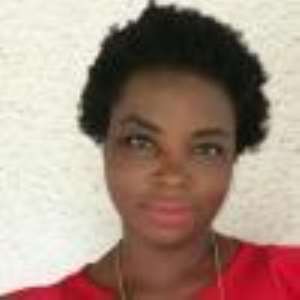 Over the past 6 years, my associates and I have observed this tendency that we all Ghanaians have for higher education and the top of it it is obtaining a Masters degree.
Although for simplicity I would refer to HR, almost all of the advice here applies to any Masters degree in almost any professional discipline.
Masters Degrees in Ghana: any value?
We have seen that in Ghana:
1. A master's degree on its own, will #not #guarantee employment. Any employers -whether you think it is fair or not, would prefer to hire someone who can 'hit the ground' and be productive from Day 1!
Make it ...Minute 1!!!.
And it makes sense... so, experience is the king /queen - if the choice is between one from let's say MIT and zero years experience or someone with an HND and 5-7 years experience, the job will go to the 2nd person (no this is not theoretical example- we have witnessed such situations)
So please, #do_not #pursue a masters after National Service, hoping that it will automatically get you employment; we have seen several such candidates been unemployed for years despite their Masters or MBA grades.
.
2. If you have #plenty of #professional #experience, then the master's degree will set you #apart from the other candidates.
This is more of an observational remark... We have seen when candidates have comparable professional experience and interview equally well, the one with the graduate degree gets the offer.
It is almost a 'rule of thumb'...
.
3. It appears that an MA/ MSc in HR, for example, it is #preferable from an MBA in HR, by employers in Ghana
That has to do with:
In an MA/ MSc in any discipline, you will get 10-12 courses in that discipline. In an MBA in the very same discipline, you will only get 3-4 courses max in that very same discipline. So obviously if I need a senior HR person, for example, the one with the 12 HR courses has more HR exposure than someone with an MBA in HR
The value of an MBA over the years has faded out a bit... because it seems that there are too many MBAs out there with zero hands-on experience in anything...
By the way, there is a whole book written by Henry Mintzberg – the Strategic Management 'Guru', against hiring MBA graduates; Managers Not MBAs (2005)
.By the way, I strongly suggest that you read this article: https://thebftonline.com/04/12/2017/why-should-you-or-not-hire-an-mba-grad - it is rather mind opening!
.
My #personal #advise
4. Start a masters after 3-5 years of relevant work experience in HR or whatever discipline you desire.
Almost all #great Professional Schools in the US and in Europe (I don't know about other parts of the Words) they will not admit you without an average of 5 years experience.
So why in Ghana can we go directly for example to an MBA after your bachelor's? It is a paper exercise for you and a cash- injection (your cash) for the school...
.
5. #Ideally consider doing a #professional #certification (eg #CIPD Level -7 Diploma or something similar for HR, CIPS for Procurement, CILT for Logistics and Transport, etc...) and #top_it_up with a Masters (usually you will need a few extra months since Level -7 courses are Masters level).
I #highly #recommend this route and you will get more practical knowledge.
It combines well-respected and recognized professional certification plus a masters and the studies can be done at the same length of time as that of a normal masters.
..
6. Don't 'isolate' #theory from #practice - do your masters #part_time #while #working.
Don't turn your degree into a theoretical paper exercise, where you go to school, learn things but you have nothing to relate than new knowledge to...
From what I know from my husband ( I have googled it too): in North America and parts of Europe, they have co-op undergraduate and graduate programs where you spend 4-6 months at school and 4-6 months at an employer's site.
Usually, it is a different employer every time... Sure they tend to be a year longer than normal degrees, but you come out with plenty of work experience and exposure- wish that was also done everywhere in the world, especially in our Ghana!!
.
All that said, please go for your masters- just make sure it is #timed and #planned properly!!!
.
In Conclusion
There is no strong evidence that there is an "employer preference" between candidates with masters degree over the ones with just a bachelors degree.
But, it seems that relevant experience is slowly becoming the 'King' (should I say 'Queen'?) or to be more precise:
Employers care more about what value you can add to their organizations and how (if they have to 'mentor'/ supervise you every single second so that you can outperform, is most likely not an option) than whether you you have a bachelors degree from Circus University or a masters from Harvard.
.
Once again, please go for your masters- just make sure it is #timed and #planned properly!!!
.
Thank you and Good Luck,
.
Irene
______
.
About the Author: Irene Gloria Addison is the owner of HIREghana [Human Intelligence Recruitment], a niche HRM Consultancy and a Leader Ghanaian Recruitment Agency and Executive Search firm, based in Accra.
Irene welcomes your feedback/ comments/ remarks/ suggestions via your email message to Press [at ] HIREgh.com. HIREghana can be reached at +233 50 228 5155
Our website is https://www.hiregh.com
© 2020 Irene Gloria Addison and © 2020 Human Intelligence Recruitment