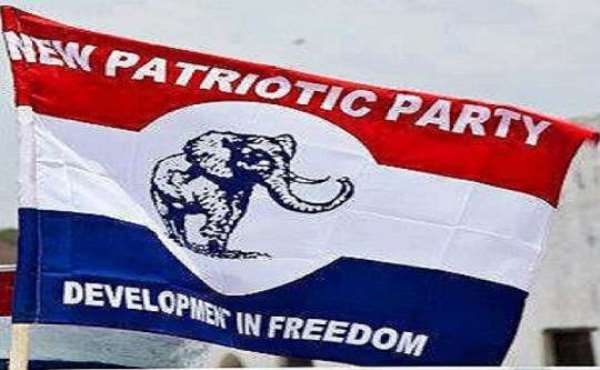 The NPP Parliamentary candidate for Ajumako Enyan Essiam District has reiterated his commitment towards a violence-free 2020 election in the Constituency.
Dr. Rashid Kwesi Etuaful gave the assurance at the inauguration of a 36 member campaign team for the NPP in the Ajumako Enyan Essiam Constituency.
His comments come at the back of a recent attack at registration centres in the just ended voters registration exercise.
"We shall commit ourselves to the process of peace, we will not lift a finger against anybody but, let's ask our opponents if they are ready to commit to a peaceful process", he stressed.
"We are in power and why will we administer violence in people we are governing, it is going to be a very peaceful electoral process", he added
According to him, he is a man on the ground who has secured jobs for over 200 youth in the Constituency notwithstanding on's political-religious or ethnic background.
Dr Rashid observed that the party will employ every strategy possible to win the seat for the NPP.
The Central Regional Minister, Hon. Kwamena Duncan was confident that the team will work to achieve victory for both the president and the parliamentary candidate considering the achievement of the government in less than 4 years.
According to the party have done what is humanly possible, appointing their flagbearer and running mate, launched their manifesto and regional campaign teams, what is left is to sell the good works of the government.
He charged the team to adopt grassroots campaign strategies to win the election.
.Co-chair of the campaign team who doubles as constituency chairman of the party, Mr, Robert Crenstil said the team will adopt a door to door, kitchen to kitchen strategy due to the COVID-19 pandemic, to win power in the general elections.
"Since I became a Chairman in the Ajumako Enyan Essiam Constituency, this is the first time I have seen an active Candidate for the NPP who is willing to do the work to help the youth in the Ajumako Enyan Essiam Constituency in terms of job creation", he hinted.
He called on the Constituents in the Ajumako Enyan Essiam Constituency to vote for the NPP party on December 7th.
He emphasized that the incumbent MP Ato Forson has failed the youth of Ajumako Enyan Essiam Constituency hence, there is the need to vote him out and bring in someone who has the development of the youth at heart.