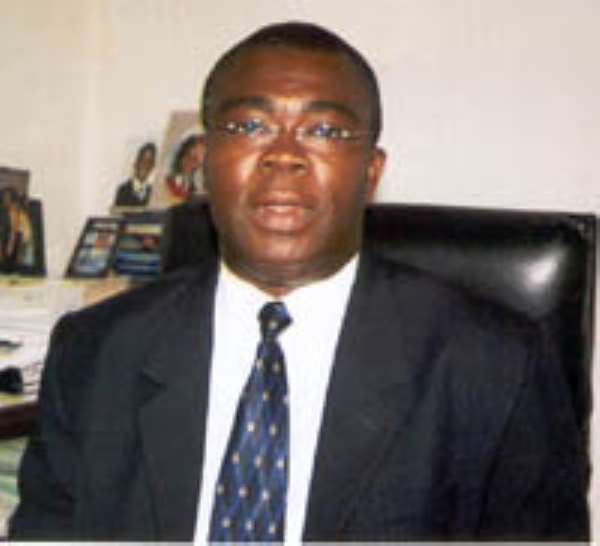 Local Government Minister, Stephen Asamoah-Boateng, has confirmed that the September 12 district level election will not be held in the Tamale metropolis and Yendi district because of the injunction filed by the Member of Parliament for Bawku Central, Mahama Ayariga, restraining the Electoral Commission (EC) from conducting the election in the two areas.
Addressing a news conference in Accra yesterday, he said the election can only be held if the Supreme Court gives the EC the mandate to conduct it.
Last month, Mr. Ayariga filed the injunction at the Tamale High Court stating that the current assembly members had not served the four-year term required of them by the Constitution.
Mr. Asamoah-Boateng said that since the issue at stake involved constitutionality, a ruling by the court would resolve all the differences.
For now, he said, the assemblies in the two areas would continue to carry on their activities unless asked by the court to cease. He declined to give further details on the issue saying, "The matter is in court and we must not comment further on it".
On the election, Mr. Asamoah-Boateng appealed to Ghanaians to vote competent and committed people into the various assemblies by analysing the policies and programmes of the aspirants.
He urged the aspirants to concentrate their campaigns on developmental issues and not to offer financial reward to the electorate to entice them to vote for them.
The district assembly concept, he said, is voluntary which does not offer financial reward to the aspirant, adding, "It is an opportunity for one to serve his or her locality through the assembly."
Mr. Asamoah-Boateng, however, said that the ministry was instituting a programme to make the assemblies more effective by providing motor-cycles and bicycles to facilitate their work.
He commended journalists for their efforts at promoting democratic governance in the country.