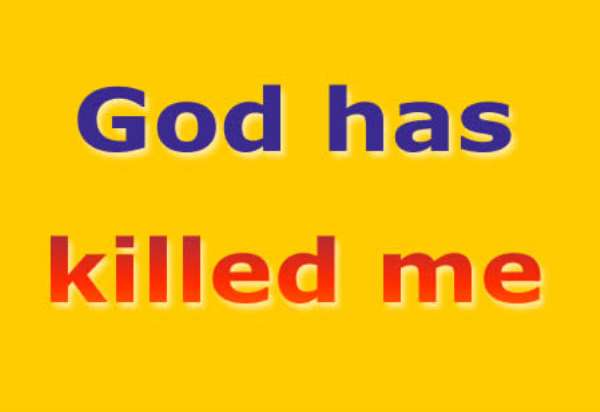 "So, and what are you doing here in Ghana?"
"I am here for business!"
"What kind of business...if I may ask?"
"Cocoa and cocoa processing...things like that!"
"No wonder that you are standing right in front of the chocolate here!"
"Market research. We must always update ourselves about what our competitors are doing, what kind of new products have come onto the market and at what price...very important! And here at Shoprite it is the best place to check things like that out while doing my normal weekend shopping," said Jean-Claude Vaughn from Bern in Switzerland and smiled. He was not really in the mood to share business or private issues with someone who he had never met before. He looked at the German man standing next to him that was undecided which bar of chocolate to taken, the local one hard and wrapped in the simple unattractive paper more a challenge rather than a delight or to best go for the ones he was familiar with from back home, two kinds of chocolate Made in Germany, one Made in Switzerland and one Made in the UK. He opted for the local hard chocolate and one of German-made chocolate.
"I can see...your taste...but I promise you the once we produce is also not too bad," smiled Jean-Claude Vaughn while heading for the cashier ready to leave. Mr Karl was right behind him.
"If you do not mind, Mr Vaughn," started Mr Karl to get his interview, "...but if you could spare me a minute or two and share more information about your work in cocoa...I would very much appreciate it. For me, this is a sort of important!"
Jean-Claude Vaughn turned around and smiled at Mr Karl saying: "You mean you want information from me to start your own chocolate business, isn`t it?"
"I am far from it, Sir. Your company is the biggest in the world in this sector. How can I ever imagine that competing with you could make me happy in any way? No, I just look around Ghana, I see all these cocoa farms and just wonder why Ghana is still begging us societies for money and why we send volunteers down here to set up orphanages, hospitals, kindergartens and dwell boreholes for fresh and clean drinking water, that´s all!"
"Oh...Mr Karl...that´s your name...right?" asked Jean-Claude Vaughn and paid for his shopping in cash. "Ok...in that case let us sit over there where we can get some fresh ice-cream and where it is not so noisy. I guess I can spare a few minutes for someone like you...after all, we are neighbours in Europe and have to work as a team in Europe...right?"
"Most certainly," was Mr Karl eager to finish paying for his shopping and to put everything that he bought for the next three days into his thin yellow plastic shopping bag to follow Jean-Claude Vaughn to the Ice-Cream Cafe near Decathlon Sports Canter. "Here everything seems to be plastic. Always plastic chairs in the open before Restaurants, Cafes, Hotels and bars. Plastic bags I see everywhere around even across the road of Labadi Beach Hotel in the little Lagoon that leads to the Gulf of Guinea and along the beach where the locals enjoy a good swim over the weekends."
"You are mistaken, Sir," smiled Jean-Claude Vaughn assuming Mr Karl had never been at Labadi Beach, paid for parking, crossed the line to enter a bizarre world of joy and happiness yet water was not what the Ghanaians were enjoying. "Here people fear water and especially the Ocean. Normally Ghanaians are not able to swim...for me I do not know why this is the case. I only always sit at the beach look at the locals, see how they have fun in the sand; that they play volleyball and other sports...and that only a few of them, a few courageous young men mostly, jump into the waves of the water and try to swim. Some of them actually are good at it...but the numbers of such young men are small. Even the fisher folks here around, I mean over there in Sakumono Village, fear water. They go out each and every day for fishing...but most of them do not know how to swim. It is funny somehow!"
Mr Karl brought his attention to the main subject that he had set his mind on and asked: "Can you tell me something about the cocoa business in this country, Sir?"
"Ghana produces the best cocoa beans in the entire world, and everyone in the industry knows that. Also, some of our consumers like to buy our chocolate when they see that the beans come from here. The quality is indeed very, very good...excellent indeed. Now, what is missing is the quantity. Here they do not produce really much, that is a great challenge for sure. They think that organically grown cocoa beans will produce an only a limited volume of cocoa beans for which reason they go for chemicals to treat the trees and chemicals to fertilize them. We wish they could change their mind and offer us more cocoa beans that we later can sell as Bio-Chocolate grown with no chemicals for which we get more profit from our consumers back in Europe and America. That is a big challenge...not easy. They also have problems to change their mentality and grow vanilla around the trees which not only benefits the cocoa trees by adding great nutrition's but gives the farmers an extra income to sell vanilla onto the international market for a great profit. After all, as it stands today the price per kilogram vanilla is higher than the one of silver. But here...Sir...people do not understand the signs of profit-making but prefer to go the old way and do as their forefathers did. Cocoboard tries its best to educate their farmers but these efforts so far do not bear fruits. For us as a company it is disappointing as we could otherwise increase our profit margin substantially and make us further rich...but I guess that is what it is here."
"You mean...when these farmers here change their mind, are better educated in this business, not all the tricks of the trade...than in fact they could...?"
"Oh, hold it...please hold it...slowly, slowly Sir," laughed Jean Claude Vaughn his head off seeing how little children enjoyed his company`s little square green cubs big enough to make them smile and small and cheap enough to be taken on the road as a side delight. "When the people here will do what? When they will improve? Oh, gosh...that would mean our profit will be gone!"
"Your profit will be gone?"
"Of course," explained Jean-Claude Vaughn with a big smile on his face. He pushed the dishes aside and showed his face closer to Mr Karl. "Under Colonial Rule, we and many others in the business made their mark in the industry. With the help of cocoa, we jumped to the position where we are today. The cheap price we got back then when the British ruled the waves in Ghana...this were our jolly golden days. You certainly will recall nineteen forty-six up to forty-eight when the Cocoa Bean Boycott was on. Cadbury, I mean the UK based company, created a cartel to dictate the price of cocoa beans to the farmers. The farmers retaliated and stopped the export of cocoa beans from Ghana to the UK. The intervention of the UK Government was needed to solve the dispute so that nineteen forty-nine cocoa beans reached the shores of UK again...the cartel was broken. This is not yet the end of the story. I mean some of us produce chocolate in Ghana but no one of us as a finished product. We export big blocks of chocolate for our home markets which leaves us still with a comfortable profit margin. I mean...let's face reality and facts...no one of us in the industry has an interest that this business ever comes into the hands of the people here...but we always want to have our hands on this industry. Consider how many jobs we in our countries would lose if we would produce finished products here at the source of the raw material? Thousands of jobs are at stake and our governments well know about that for which reason they stay out of our business policy rather uses taxpayer's money to support schools and kindergarten in Ghana and other countries that produce cocoa beans also. By not losing the jobs in our European factories that in the end generates Tax for the countries it is only too wise to give part of it back here to improve the health of the locals and give orphaned shelter. This way we decide and control the market and calculate a good profit margin as we want it."
"Is that not unfair?"
"Unfair? What a big and often misunderstood word...my dear friend!" laughed Jean-Claude Vaughn his head off once again making sure people around them would not feel disturbed too much. "I am people of sound mind will know that when we produce here...or the people here produce actually also and in good quality...the price for the products will come down not only in Ghana but also in our own societies. The profit margin for us will drastically decrease and we will no longer be able to enjoy a good life and employ as many people as today. Yes, it is sure the quality of our products will go up if we produce here on the ground and use the freshness of the new cocoa beans right away...but in the overall calculation considering all aspects that for us would be a very...a very, very bad idea."
"And when the people here one day will wake up and rise to the occasion? What will happen then?" wanted Mr Karl to know more and more.