The Unintelligent And Arrogant Lying Binduri DCE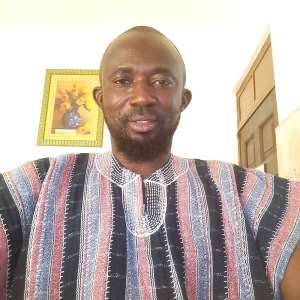 The more you read the reasoning of the Binduri DCE and his cohort ( NPP PC)the more you get the impression that they are taking the good people of Binduri for granted.
The PC first bought airtime on radio to announce that he the PC has borrowed the central government money to finance the rural electrification projects at Nayoko 1and 2 and other communities where the DCE took it up from him and promised to complete the project within one week, which became weeks and the weeks became months.
When the lie was uncovered by the people, the DCE step up and bought his own airtime at the radio station to lie again to the good people of Binduri that the light has been powered and my good people are still in darkness.
One would have to ask whether the light is a spiritual light or what kind of light that has been powered in Nayoko 1 and 2 that the ordinary eyes cannot see.
Indeed, the Bawumia of Binduri ( DCE) and his co deceptive PC has taken the good people of Binduri for granted. There is a saying that " 80% of what happens in a relationship will happen in the marriage " as this Bawumia and his cohort have taken the reasoning capacity of the good people of Binduri for granted.
I weep for Binduri. The good people of Binduri have to know the truth and we will unveil all to them. To my brother Mr Binduri Bawumia ( DCE), listen to an advise from a brother who loves you, please and please you still have your own political career to pursue, help yourself by not sacrificing your future political career just to cover the uncovered truth. A word to a wise is enough.
Your good brother,
Abugri Timothy Agengri.