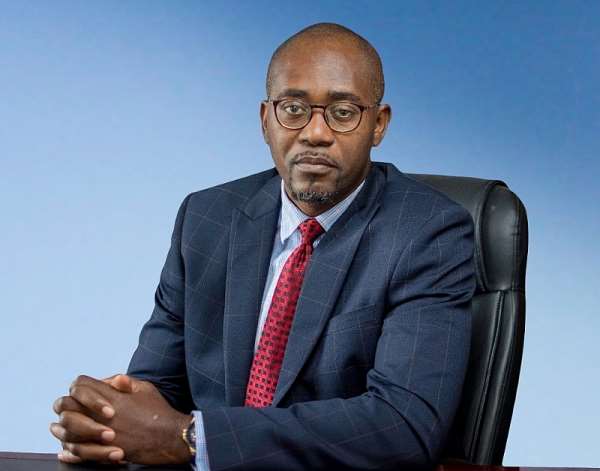 2020 will forever go down the books of Ghanaian history, as the year in which our politics changed. One significant but rather surprising change has been the huge appetite to read. Strangely, the reading culture has returned to the Ghanaian populace, as lots of people (including children) have resorted to consuming huge volumes of content, mostly electronically, and in other cases, paper. It is unclear what has triggered this sudden change but more likely than not, the increasing availability of cheaper digital equipment may have played a big role.
A post recently authored by the critical thinker Marricke Kofi Gane, which we intercepted earlier this week has left the majority of Ghanaian reading minds thinking hard.
In this rather short but powerful post entitled "GREY, BLACK-&-WHITE OR JUST POLITICS?",_ the independent Presidential Aspirant outlined brief logical conclusions between two stands (BLACK and WHITE) Ghanaians have been indoctrinated to take where our politics is concerned – forgetting there is always a GREY. The write-up also shares his brief sentiments on the intended new voter register to be rolled out by the EC.
This post has gained massive and keen interest across the country with thousands of people who have been keenly monitoring Mr. Gane's insights on topical National matters, attesting to the fact that the status quo of Ghana's politics is bound to change come the December 2020 presidential polls.
It is a "MUST READ" and so we went an extra mile in extracting the most talked about post for your perusal below:
*GREY, BLACK-&-WHITE OR JUST POLITICS?*
In this country, the conversation is hardly about Ghana or her citizenry. When anyone takes a stand that is in the SOLE INTEREST OF THE CITIZENS and NOT in line with NDC or NPP, s/he is seen as having NO stand at all - It MUST always be one of them. It makes one wonder, how these folks make decisions in real life? Only Black and White, never a Grey? How do they work in teams - Mr. A is always right, Mrs. B is always wrong, never a team Consensus? Maybe we all have a choice to make - be sane, realistic, and mentally nation-centered - or remain in politically blinded loyalty.
So in the case of the current debate about a new voter register, it is considered TOO GREY to argue that:
(1) There are citizens who have turned 18 and have the right to exercise their franchise;
(2)The current register has been justifiably used to effect a referendum for Regional splits, District level elections, and even a second proposed referendum;
(3) The timing between now and the December polls is too short and stressed;
(4) As a country, we are in our most financially strained state right now
(5) With the level of seemingly brewing voter apathy across the board, it is crucial for citizens sooner, to make new (maybe even renewed) choices.
And that in considering all these aligned and equally contra parameters, a Limited Registration is the logical, responsible, and reasonable option to take.
BUT NO, The NPP insists they MUST procure an entirely new register (No Value for Money)
BUT NO, The NDC insists we MUST just retain the current register (Disregard for Inclusivity)
So, whose interest do both really have?
*The irony is this: Why does the NPP want to CHANGE the very register that brought them into power? And Why does the NDC want to MAINTAIN the very register that took them out of power?*
The CLUE? It is NEVER about WE the PEOPLE!
Marricke Kofi Gane
Independent Presidential Aspirant