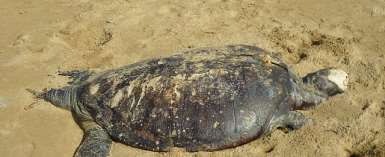 Wednesday, November 14, 2012
Karachi (NOV 12 ) My elders believed that turtles are like saints. 60 years back a turtle got entangled in the net o ...

IT IS SOMETIMES NECESSARY TO BECOME A FOOL FOR THE SAKE OF PEACE TO PREVAIL,HENCE YOU SHALL BECOME WISE AT THE END. GBAGBO MUST NOTE THIS!
By: TIMOTHY TETTEH

Blog Authors
Blog Categories