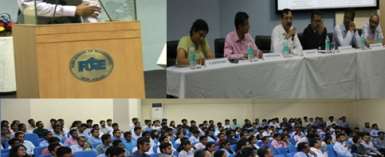 Thursday, September 7, 2017
A half day round-table discussion on ldquo;GST: Perspective and Prospects rdquo; was organized at FORE School of Manage ...

J.J.RAWLINGS 1981 -->"It's illegal for any person or persons to belong to or operate under any Party. The council of State is abolished." ASK IF HE REALLY UNDERSTOOD HIMSELF THAT NONSENSE TALK.
By: ATWIMA KWAME (Duis

Blog Authors
Blog Categories