Reformed Patriotic Democratic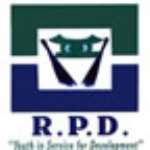 The aims and objectives of the party are:
To unite all the people of the country, regardless of the origin, religion position status or political affiliation.
To bring peace and harmony among the people of our dear country.
To build in this counting democratic system of government under which all citizen will be able to contribute to the welfare of this country
To respect and protect the constitution of the party and laws of the Republic.
To respect and obey the constitution of the party and the laws of the Republic
To ensure and protect the integrity of the Republic
To pursue responsible population policies
To manage the economy effectively and efficiently.
To ensure that the wealth of the country is not monopolized by a section or particular area of the country but is fairly shared and enjoyed by all; in particular to bridge the present wide gap between the urban and rural communities and also improve condition in the deprive areas of the country .
To reduce the excessive centralization which has characterized government up to now and ensure as far as practicable that the Region and District of this country fully participate in deciding matters affecting their development and wellbeing;
To ensure free movement of the people of the sub-region.
To ensure that chamber of the AU and the treaty of ECOWAS conform to democratic principles.
To promote the well balanced development of agriculture and industry making the best use o f the resources of each area;
To provide good system of education both public and private, at all levels which responds to the developmental needs of the country as well as the need for qualitative education.
Mr. William Zigih Brown National Chairman
Mr. John Bediako First National Vice Chairman
Mr. Isaac Donkor Second National Vice Chairman
Mr. Frank Agyei Badu National Organiser
Ms. Rosemond Agyapong Women's Organiser
Mr. Joseph Boateng Youth Organizer