2012 World Cup: Tigo sets up Fan Parks for soccer fans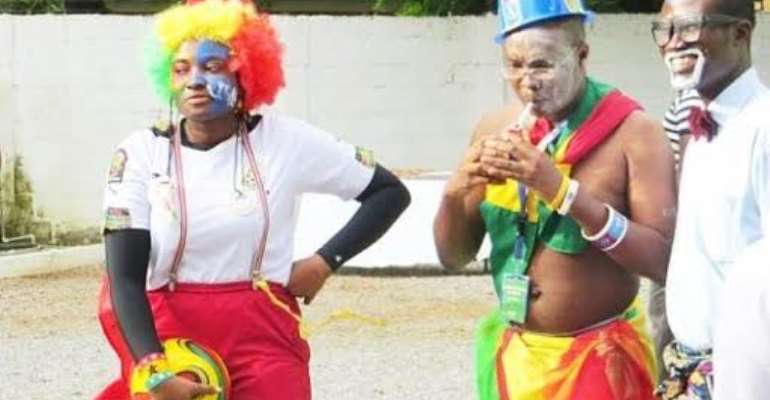 Millicom Ghana Ltd., operators of Tigo, has set up fan parks to provide viewing experiences to soccer fans even after the 2014 FIFA World Cup tournament currently going on in Brazil.
Sports enthusiasts who visit these Fan Parks, a release issued by the company said, would enjoy a full bouquet of activities including a five-aside soccer pitch, pool tables and face painting tents for those who want to take their summit a bit higher.
"Fans also get the chance to watch the match, interact and celebrate with their favourite stars at the viewing centres. Additionally, fans and visitors to the Fan Parks are being treated to a display of gymnastics, culture and music," it added.
The fan parks are spread across six regional capitals of the country namely: Accra, Kumasi, Sunyani, Takoradi, Tamale and Koforidua.
It noted that the fine memories, excitement and good feelings that come with the matches cannot be reserved for only those who get the privilege to travel to the match destinations.
"Just as watching the games at the match venues provides something extra to the adrenaline-packed experience, congregating to watch them at a single fun-filled venue with friends and family around gives an extra fillip to the charm of soccer," the statement noted.
In one of such Fan Parks located at the Accra Shopping Mall, it noted that prior to kick-off, fans would be entertained by fire throwers, bicycle jugglers, and smartly-dressed ladies who perform flash mob dances.
"Tigo's support to soccer fans during this 2014 World Cup campaign is an extensive and fully-packed one as besides the Fan Parks, the network has also rolled out its 'Crazy Fan', World Cup Predictor, and World Cup Trivia campaigns where fans get to compete with football fans from across the World, accumulate points and win prizes," it announced.